This is something that I have been avoiding posting about because I feel so defeated. It's as though if I don't write about it then it isn't happening. Which is completely untrue, because I'm feeling all the feels, but just keeping them locked up inside.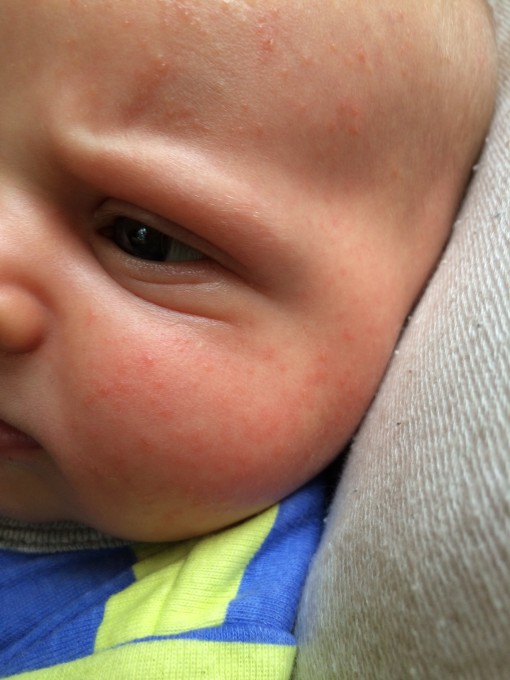 I have a small part of my soul that never fully healed from what we went through with Luke when he was a baby and the rash that Joshua developed a few weeks ago was like ripping off the scab of that wound and bleeding out all over again. Only the feelings have intensified from being locked away for so long. As though the pressure has built and now if I let them out, I'm afraid they will never stop.
When Luke was sick, the horror of seeing my baby in so much pain and the intensity of lugging around a 2 year old and very fussy newborn to various appointments made my heart scream. I felt lost and alone. After receiving a diagnosis and cutting out various foods (gluten, most grains, dairy of all kinds, all sugar and chocolate), I felt overwhelmed.
Many of the convenient and easy, yet healthy, foods that I was leaning on as a new mom were out and I had to find a new way of eating. I was urged to focus on meat, healthy fats and vegetables. But vegetables took a lot of prep time and with a baby who wanted to be held 24 hours a day and only slept for 40 minutes at a time, if I was lucky, the last thing I wanted to do with my 10-20 minutes of free time* was to cut and cook vegetables. On the weekends I would try to prep a huge batch of meat and vegetables while Allan held Luke, but most days I tried to food prep while wearing him in the Ergo, which was no easy feat considering he was a big baby – 9 lbs, 8 oz when born and he gained a ton of weight those first few months, most likely because we were nursing constantly!
…