As I sit here on a snowy, beginning of winter day perusing the beautiful family photos we had taken in early November, I am thankful that we planned ahead. Trying to wrangle two small children in front of a misshapen Christmas tree armed with a tripod, self-timer and lighting kit seems like an accident waiting to happen. Allan's cousin, Sean Sullivan, did an amazing job taking our family photos and I am so excited to share them with our family and friends in our annual Christmas photo card.
When I was contacted by Minted I knew that it would be a wonderful partnership opportunity. I had heard of them by way of friends and other bloggers, but have never used their services. The Christmas cards we received last year that were printed by Minted were beautifully crafted and memorable. Upon entering their site I was immediately greeted by a wide assortment of gorgeous Christmas cards to choose from. Look at that gold foil!
I loved the Find It Fast feature which gave me the ability to upload my family photos and preview each card with our photo in place of the stock family photos. I was immediately able to tell if a layout would work with my chosen photo instead of having to go through the effort of placing my photo into the card myself.
It can be daunting sorting through hundreds of layouts, so I really liked that upon mouseover I was able to favorite/heart, pin to Pinterest or have a quick look at the card. This made sifting through the layouts easy.
When I finally decided which card I liked most I was able to really personalize it to match our taste. I could add fancy edging and rounded corners, choose upgraded papers (like 100% recycled paper) and add patterns or photos to the back of the card.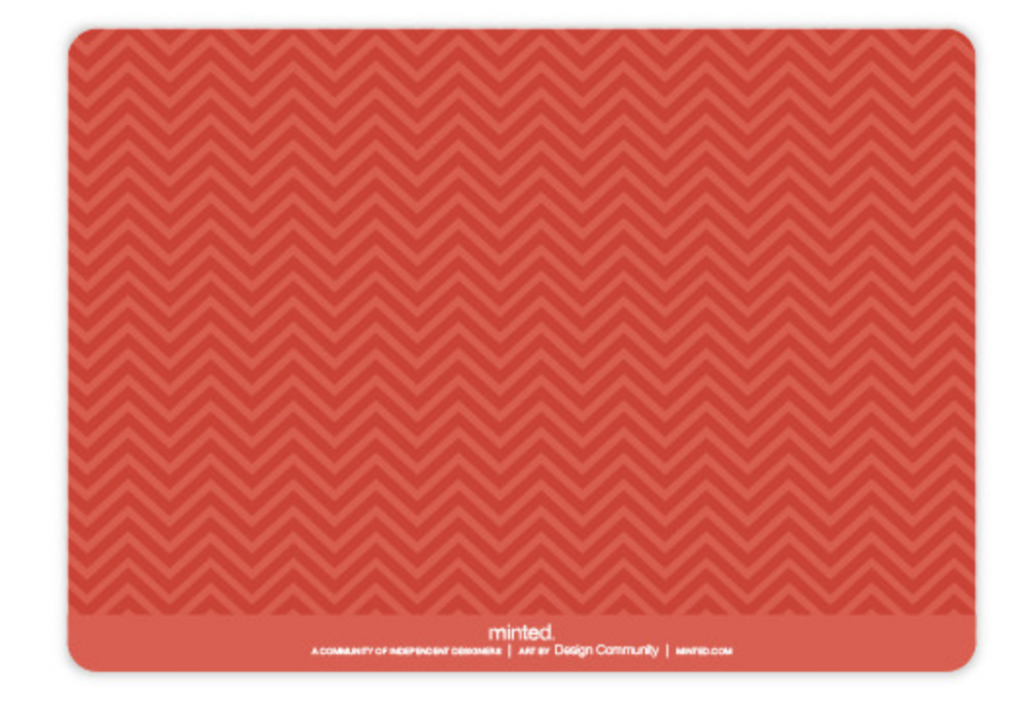 Once you decided on the layout and personalizations you would like, most cards can be delivered in two different ways:
Express Service, which is similar to other photo card sites, where you receive an immediate digital preview of your card options. This enables you to quickly get your order processing and includes a $10 credit.
If you're more Type A, like me, then you can choose to receive a Full Service Proof prior to printing. A Minted designer will provide you with a digital proof, just like we used to receive in the advertising biz prior to printing. This way you can see every detail of your card and ensure that it is juuuuust right.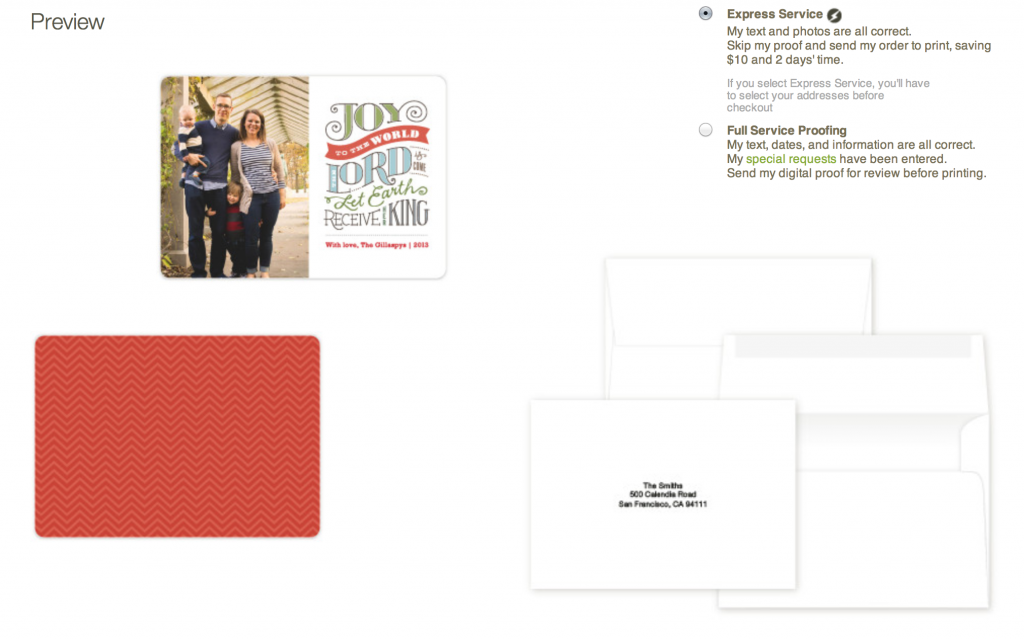 If you order Christmas cards by Thursday, December 5th use coupon code HOLLY to receive 15% off $150+ or 10% off a $100+. Also, for a limited time Minted will address all of your envelopes for FREE!!! That in and of itself is an amazing offer saving you time and many a hand cramp.
—
Please note that this post was sponsored by Minted. However, as always, all opinions are my own.