Yes, I know it's late in the day on Friday and a new weekend is upon us, but, I DO want to talk about LAST weekend. Please indulge me for a moment… we are still playing catch up from Allan's trip to St. Louis last week, where he judged the AIGA St. Louis design show. We missed him while he was gone, but I am so proud of the man that my husband is becoming. It's really cool to see others realizing what I've known all along – Allan is an amazingly talented man.
On Friday our playdate was cancelled due to pink eye, so we accompanied my parents to the MN Landscape Arboretum, which was free for the day. It was such a beautiful place and we will definitely be back as a family to roam the gardens and pick up tips for our own yard. Their toddler play area inspired me to create a special space in our back yard especially for the kids to experience and play with nature.
Luke was unimpressed.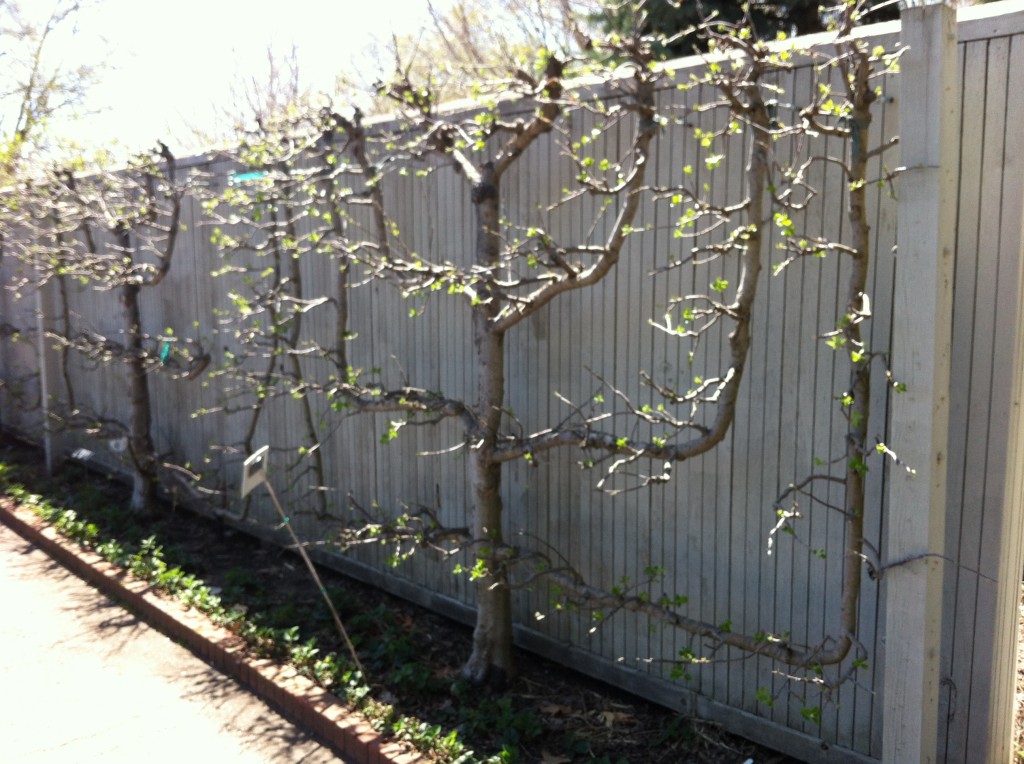 These are apple trees that were trained to grow along this fence. Here is a description of the method used to train the apple trees. I would love to do this with a row of honeycrisp apple trees!
Daffodils in full bloom!
On Saturday we went to opening day of the Mill City Farmer's Market with my parents.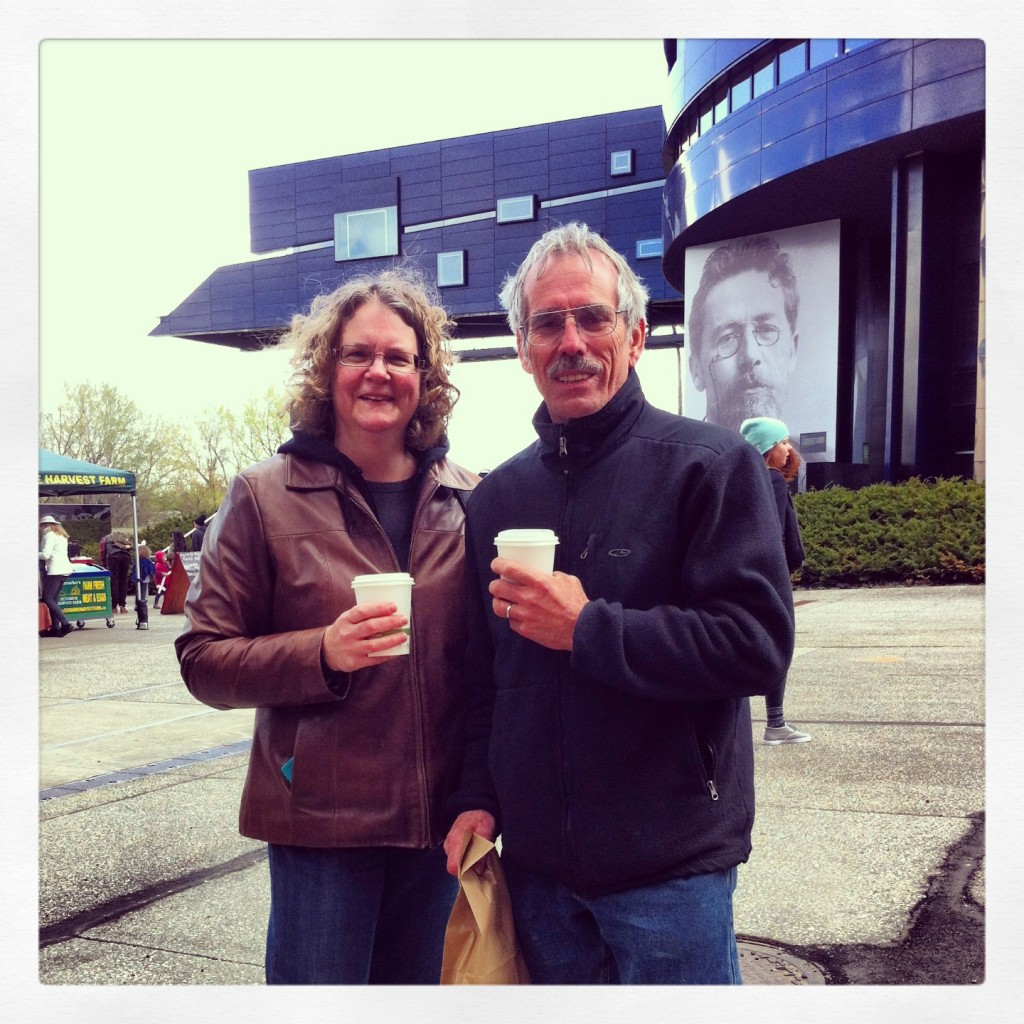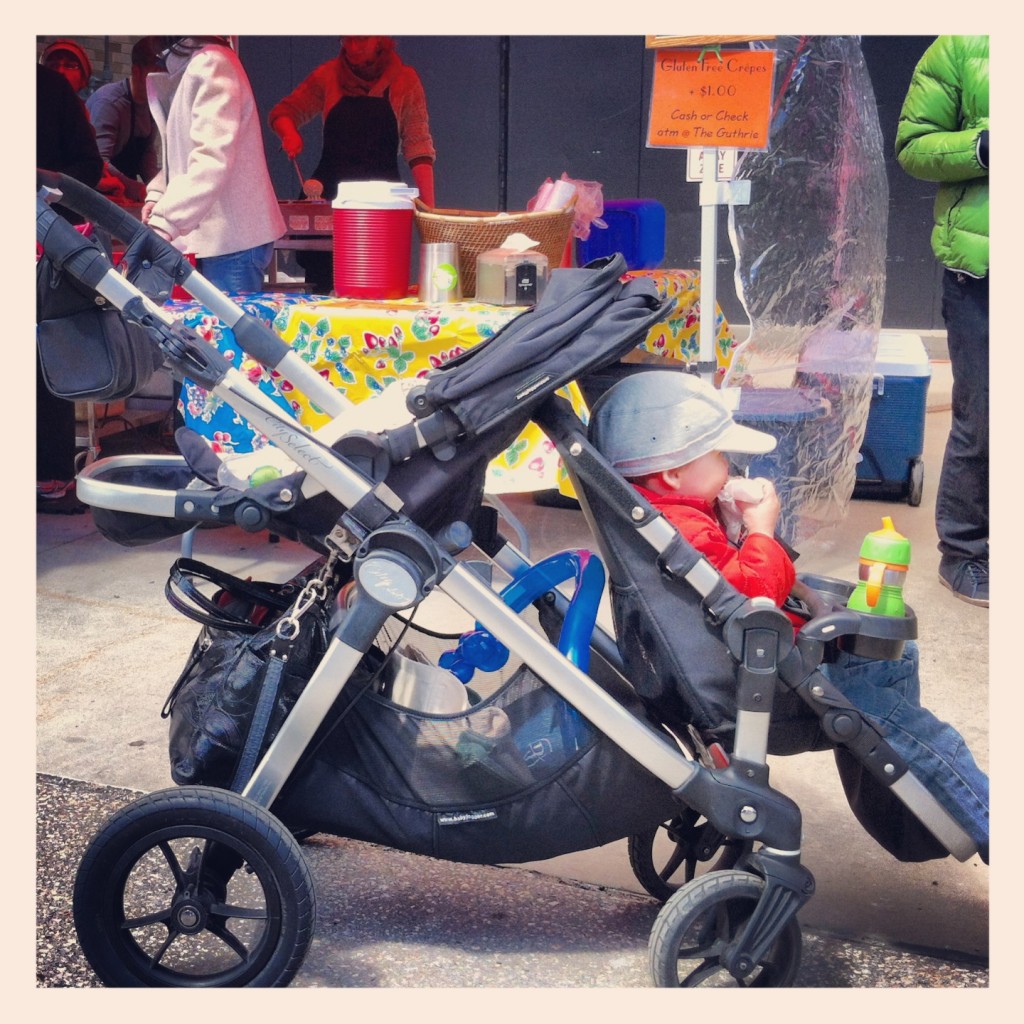 Rollin' deep in front of the Spoonriver crepe tent!
Before we switched to a gluten-free diet, we loved to stop by the Spoonriver crepe stand while at the market. So, we were so excited to see that Spoonriver now makes gluten free (and dairy free!) crepes.
M and I split a honey and cinnamon crepe – it was amazing! I was only able to talk M into sharing a small piece with me.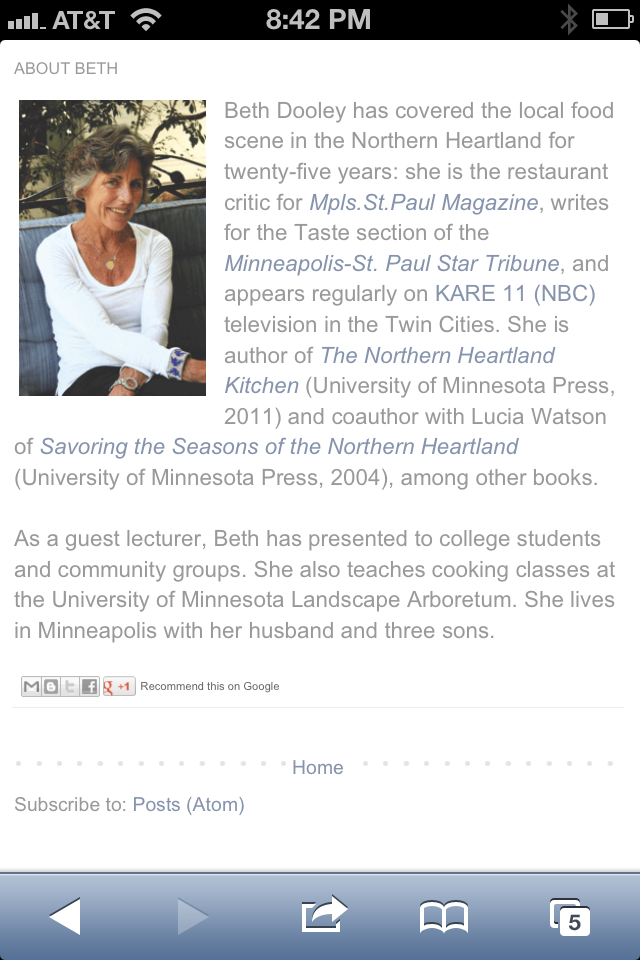 While at the market I met the inspiring, Beth Dooley, who signed my copy of her new book, Minnesota's Bounty: The Farmers Market Cookbook
. I am so pumped to start cooking from this book!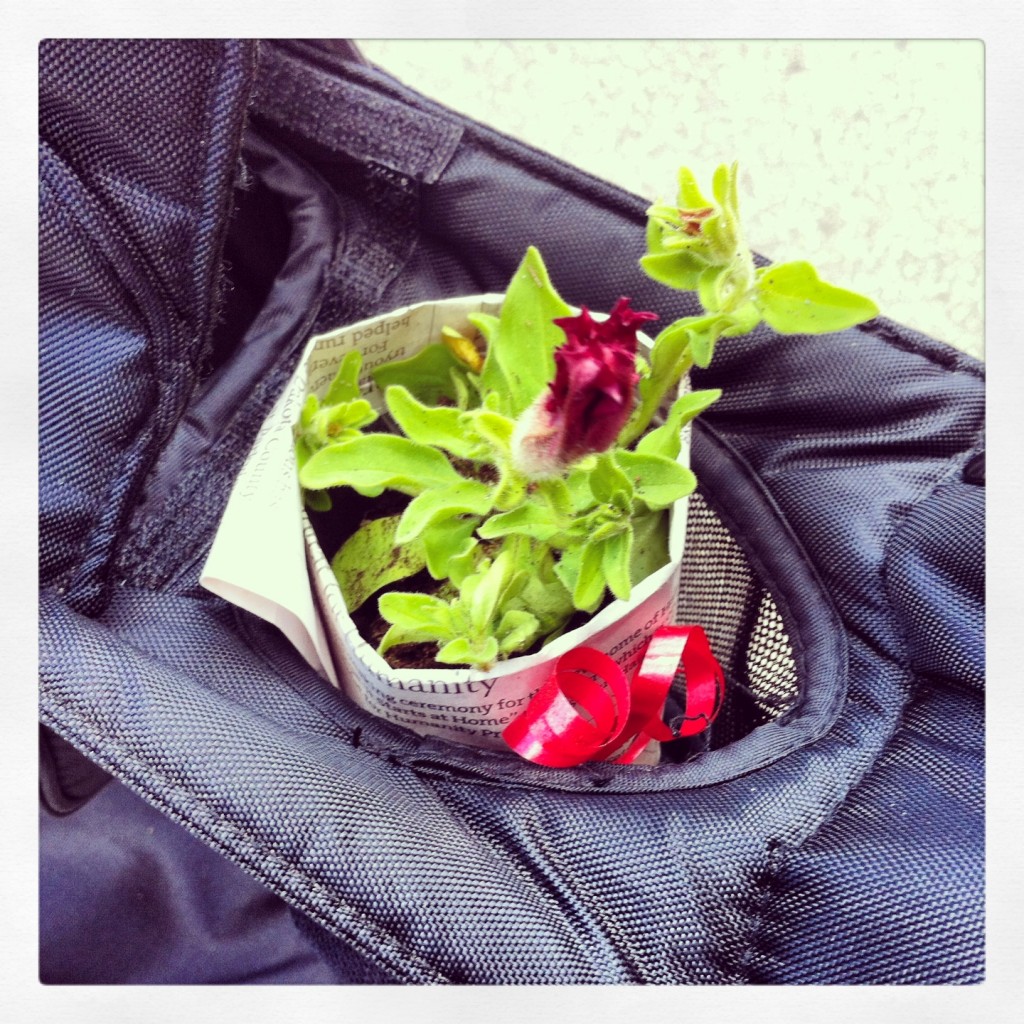 The flower that M planted for me for Mother's Day. 🙂
On Sunday we spent the day as a family brunching at my favorite restaurant, French Meadow, then we had everyone over to our house for dessert.