1. A couple weeks ago, I was sent a sample of Morrocco Method Styling Dragon Pomade. As you know, I tried the complete line of Morrocco Method shampoos and conditioners this summer, as I tried to go 'poo-free. I was very saddened when their products didn't work out for me at that time; however, I was still very interested in finding some of their products that would work for my hair type.
When they offered to send me the Styling Dragon Pomade sample I thought Allan might like to try it; however, the consistency wasn't quite right for his hair. Upon further consideration, I decided that this might be the perfect product to give me a little hold when I blow dry my hair straight. I was right!
I used a very small amount of the product and applied it mostly to the ends of my hair. My hair blew out very nicely and needed little straight ironing afterwards. It was smooth, not frizzy and full of volume. I am completely sold on this product – not only does it work great, look at the ingredients label.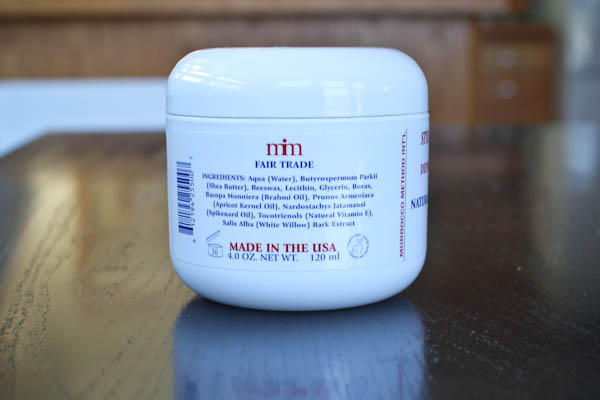 This product is extremely clean and safe. Double win! If you are looking for a product to give you light, manageable hold and volume, I would definitely recommend the Morrocco Method Styling Dragon Pomade.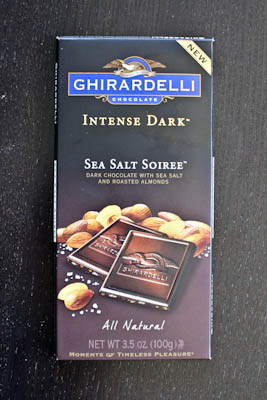 2. As part of the Foodbuzz Tastemaker program I was sent a package full of the dark chocolate from Ghirardelli. The package included the following all natural intense dark chocolate samples: 72% Twilight Delight bar, one 72% Twilight Delight bag, one 86% Midnight Reverie bar, one Sea Salt Soiree bar and one Sea Salt Soiree bag.
Since receiving the package I have shared several of the chocolates with family and friends. All of the chocolates were delicious; however, I am partial to very dark chocolate and loved the Midnight Reverie bar (86% cacao) the most. So much so that I bought another bar at Target a couple weeks ago!
3. I also received these two coupons for a dozen free Land O Lakes eggs from the Foodbuzz Tastemakers program. Unfortunately for me, I have not been able to locate Land O Lakes eggs at any of the retailers near me, so I have not been able to use the coupons. Fortunately for you, I am going to give away one of these coupons (good until 12-31-2012) to two of you!
To enter the giveaway, simple leave a comment below telling me your favorite way to use eggs and you will be entered into the drawing. A winner will be chosen at random on Monday, January 9, 2011.
Want 4 additional chances to enter? Tweet, Facebook, Google+ or blog about this giveaway with a link back to this post and come back and let me know that you have done so in separate comments. For a total of up to 4 additional entries.
*** This giveaway has ended***
The winners were seeks and Tanya. Congratulations!
4. After being a stay-at-home mom by day and working evenings, my best friend, Melissa, started a new job this week. She is so excited to work "regular" hours after working the opposite shift as her husband for years. Her excitement is contagious. Her new job has also reignited her creativity in the kitchen.
On Monday she was telling me about a recipe that she whips up for peanut butter fudge using only peanut butter and protein powder. I was intrigued. I searched the internet for similar recipes. I found a recipe on Girl Meets Life that served as my basis for the following recipe.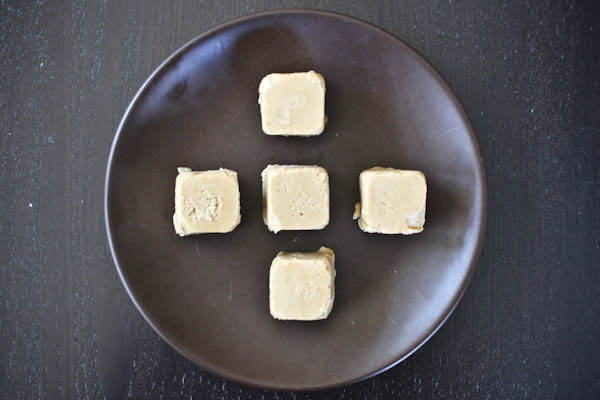 Peanut Butter Fudge Bites
1 cup peanut butter
1/4 cup coconut butter*
1 cup protein powder
2 tbsp coconut flour*
Instructions
Place al ingredients into the bowl of a food processor. Pulse until thoroughly combined.
Spoon into an ice cube tray and freeze for 1-2 hours. Remove from ice cube tray and store in the fridge.
*If you do not have coconut butter, you can substitute peanut butter. The coconut flour is not necessary, but will help to keep the mixture solid.
Flavor variations:
Top with walnut halves and pieces prior to freezing
Top with chopped dark chocolate prior to freezing
Top with chopped dried fruit (cranberries, cherries, etc.) prior to freezing
Chocolate Chip Cookie: use almond butter in place of the peanut butter and add 1/8 tsp almond extract top with chopped dark chocolate
Chocolate Peppermint: use almond butter in place of the peanut butter and chocolate protein powder in place of vanilla and add 1/8 tsp peppermint extract