Good afternoon, Pinners!
I would like to offer a warm welcome to all of the new readers that have found my blog via Pinterest. Over the last couple days that my recipe for Overnight Oats has gone viral on Pinterest.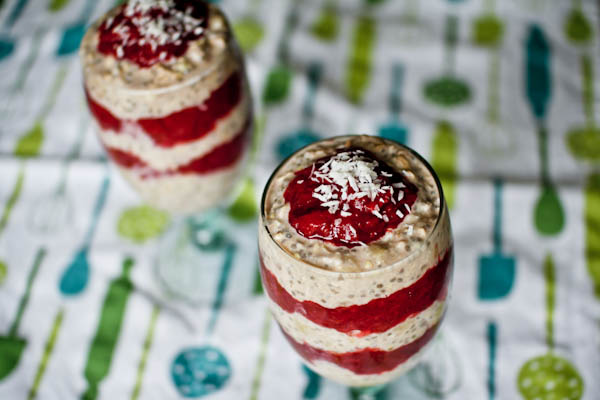 To all of the new readers, feel free pull up a chair, sip on some tea and make yourself at home. I launched a Recipage last week with 60+ recipes and have several guides to eating clean in the Clean Living Tips section. Also, earlier this week I revamped my Clean Living Products page to include reviews of items that I use in my kitchen, household and workouts on a daily basis. Enjoy! And as always, please Email Me (maria at mariamakesmuffins dot com) if you have any questions.
I know that for many of you, clean breakfasts, snacks and lunches are easier to put together than suppers. The majority of you work full time, workout on a daily basis and have families. That's a lot to juggle, in addition to making sure that supper is on the table by 6 PM. Trust me, I understand.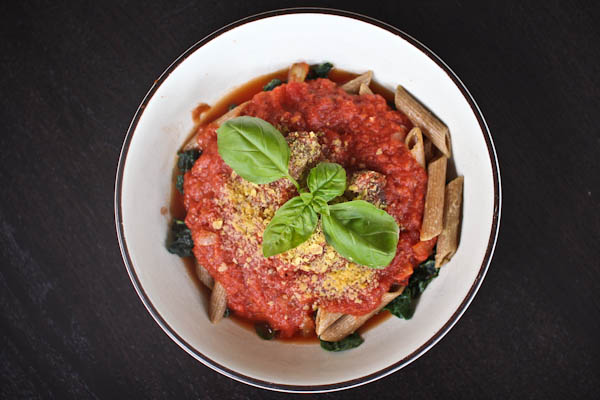 I know that I don't usually blog about what we eat for supper. I'm not entirely sure why that is. I make something pretty exciting for dinner almost every night. My biggest hurdle is that I find it difficult to take pictures of our suppers.
It just seems like a hassle for what usually turn out to be mediocre photos… Especially now that it gets dark so early. I don't have a good place for a lightbox and by the time I have supper plated the last thing I want to do is make my family wait for me to do a photoshoot before digging in. However, I would really like to start posting more supper options for you.
The following are the keys to quick, no fuss homemade weeknight suppers:
1. Forethought
Make a weekly, biweekly to monthly meal plan, noting the prep that each meal requires (thawing meat, chopping veggies, starting the slow cooker, etc).
At the beginning of the week (Sat or Sun) prep everything that you can for the week – chop vegetables, marinate meat, precook grains, etc.
Label everything that you prep for ease of identification and to prevent your family from munching on the veggies that you cut up for Tuesday's supper.

2. Meal Multiplication
When planning your meals consider the leftovers. Obviously some leftovers will be used for weekday lunches; however, plan to use a couple cups of whole wheat noodles from Monday's spaghetti combined with the chili leftovers from Tuesday's chili to make Chili Sweet Puff Casserole on Wednesday night.
One evening every two weeks make a double recipe and freeze the leftovers. When I make veggie burgers, chicken breasts, grass-fed meatballs and soups I always prepare at least a double or triple batch. It does not take that much additional time to prepare a few extra portions that will freeze/thaw well.
Take advantage of in season and inexpensive produce. When the farmer's markets were overflowing with roma tomatoes I would buy them by the bushel and make Roasted Veggie Tomato Sauce. Now when we are craving spaghetti and meatballs I simply thaw a bag of vacuum sealed sauce and I am half way to a fabulous family meal.
3. Relax
Try not to look at meal prep as a chore. Not every meal needs to be elaborate. Some of the best meals we have had lately were simple. On New Year's Eve I served pan seared salmon, roasted brussels sprouts and low and slow sweet potatoes. It was amazing!
Give yourself a break. It's ok to serve scrambled eggs, toast and fruit salad for supper. Switch it up by making a frittata with leftover veggies and potatoes or make it an egg sandwich. What matters most is that your family sits down to a complete clean meal and enjoys each other's company.