Last week Ashley from the edible perspective posted a recipe for chai spice mix. I love chai spices and immediately ran to my spice rack and mixed up the spice blend. Upon first sniff, I immediately knew that it was a winning combination. I then got to work using it.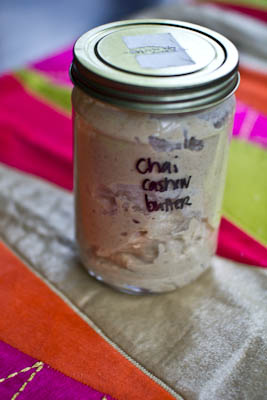 We were running low on nut  butters, so I borrowed Ashley's idea and made Chai Spiced Cashew Butter. This would make a wonderful Christmas present for someone that you really love. Just be sure to double the recipe so that you can keep a jar for yourself. 🙂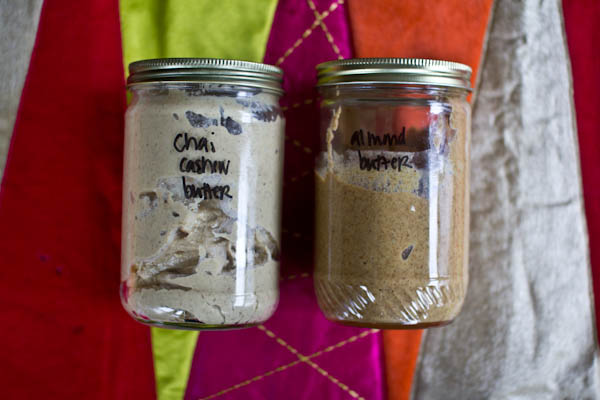 Since I already had the food processor out I decided to also whip up a batch of naked almond butter along with a batch of chocolate chunk peanut butter for gifts. I hope to post about the chocolate chunk peanut butter + gifts later this week.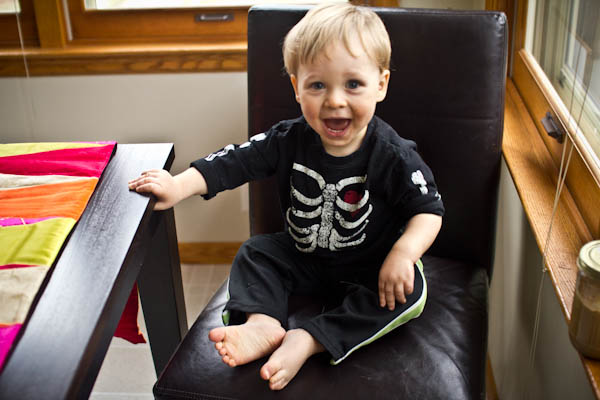 I have a ton of new recipes up my sleeve, but have not had enough time to edit all of the pics and write up the recipes for you. If there is a recipe that I have mentioned lately that you are dying to make, please send me an email at maria (at) mariamakesmuffins (dot) com and I will try to get you the recipe.
Chai Spice Blend from the edible perspective
2 tsp cinnamon
2 tsp ginger
1 tsp cardamom
1 tsp cloves
1/4 tsp nutmeg
1/4 tsp all spice
Combine all of the ingredients in a small spice container or jar. Cover and shake to combine.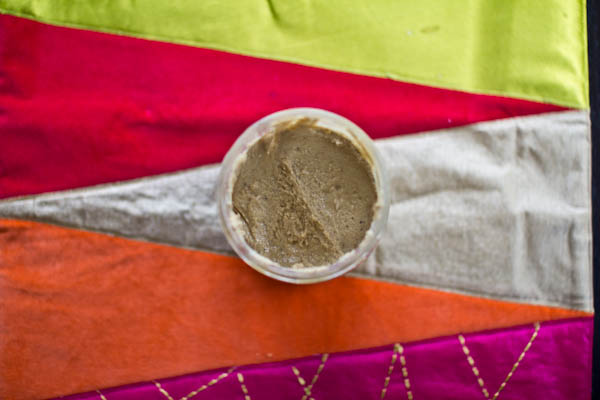 Chai Spiced Cashed Butter inspired by the edible perspective
1-lb organic cashews, roasted and lightly salted (from Trader Joe's)
3 tsp chai spice blend
1/2 tsp maple extract, optional
Place cashews in the large bowl (at least 12 cups) of a heavy-duty food processor
.
Pulse a few times to chop up the nuts. Scrape down the sides of the food processor. Turn on food processor and run until cashews turn into butter, scraping the sides of the processor as necessary to keep things churning.
The cashews will go through a few different stages:
coarsely ground -> finely ground -> doughy ball -> creamy butter
Be patient, this process can take up to 10 minutes. If after 10 minutes you do not have butter, add an unflavored oil (sunflower, safflower, etc.) 1 tsp at a time until butter forms. Be diligent and patient…. scrape, process, repeat.
Once you have cashew butter, sprinkle the chai spice mix and maple extract over the top of the butter and pulse a few times to incorporate.
Store in an airtight glass jar. I reused a nut butter jar.