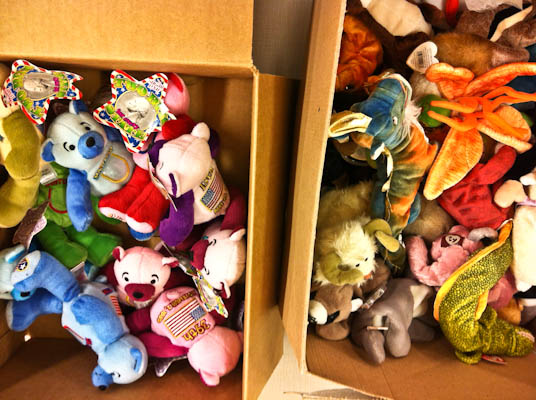 Every year, my Mom organizes a shoe box packing party for the Sunday School children at our church. Yesterday we wrapped and packed 58 shoe boxes full of toys, books, office supplies and hygiene items to bless children around the world. Every year we have an amazing time gathering as a congregation in fellowship while helping those less fortunate than us.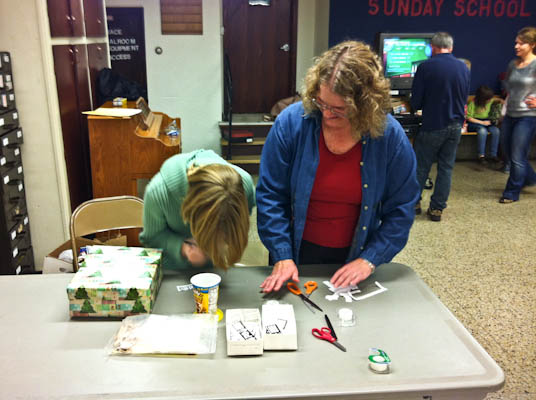 If you are not familiar with the work of Samaritan's Purse and Operation Christmas Child, there are several videos on their website that show how one simple shoe box and the gospel of Jesus Christ can bless a child.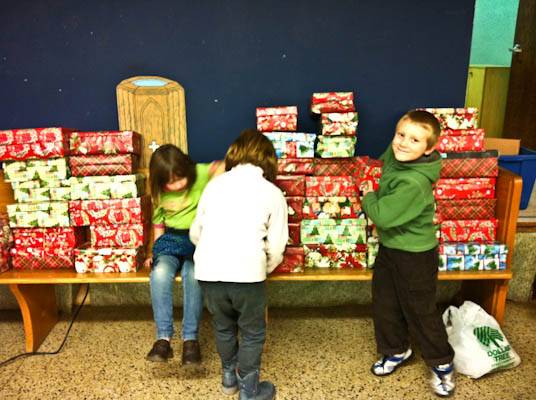 The mission statement of Operation Christmas Child, from their website, is to demonstrate God's love in a tangible way to needy children around the world, and together with the local church worldwide, to share the Good News of Jesus Christ.
If you are interested in packing a shoe box for a child in need, visit this page for a suggestion of items to pack and this page to find a drop-off location near you. Click here to read a heart touching story about how Lindsay, of Passionate Homemaking, was contacted years later by a woman who received a shoebox that Lindsay had donated.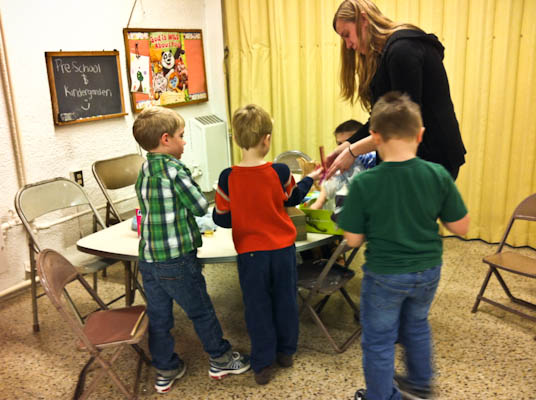 However, the most important thing that you place into your shoebox isn't a tangible item, it's the prayer that you say for the child who will be blessed by the message of Jesus Christ through your gift.
Matthew had such a good time interacting with and watching the older kids while they packed boxes. He even learned a lesson about sharing and giving items that we really like with a child who has nothing.
The Sunday School kids had lots of questions about the kids who would be receiving the shoe boxes. My mom's leader kit included a short video about the mission of Operation Christmas Child and the actual footage of children receiving and reacting to their shoe boxes.
With that, Matthew and I are going to turn on some Christmas music and sit down to lunch. Enjoy your afternoon!
What did you do this weekend? Yesterday I tested several Thanksgiving recipes and have lots to share with you over the coming weeks as Thanksgiving approaches!