A couple weeks ago I bought a new programmable crock pot
to replace our old crockpot that was routinely burning foods. I am in love!
I use the crock pot at least three times per week to prepare breakfast, supper and side dishes.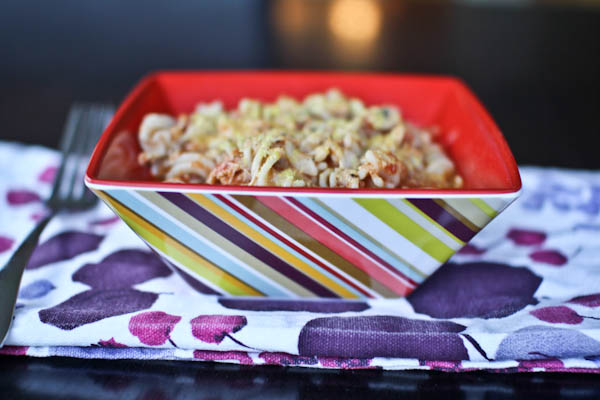 One of my favorite ways to use my slow cooker is to make shredded chicken.
This recipe that can be easily adapted. The recipe that follows is for italian-style chicken that we used over noodles and italian salads.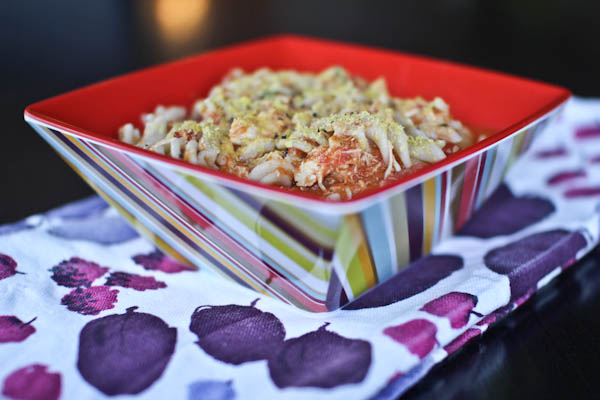 However, you could easily add mexican spices (chili powder, cumin and oregano) for burritos, taco salads and enchiladas.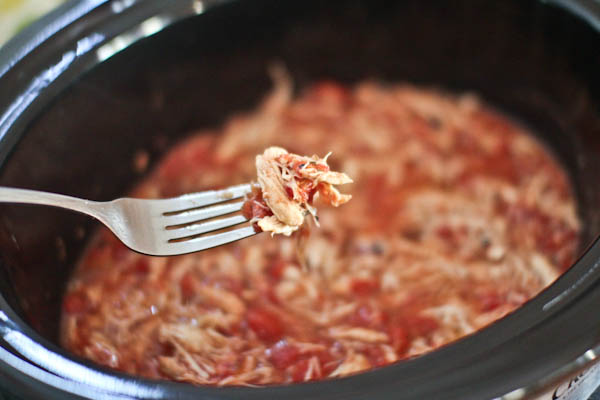 The options are endless!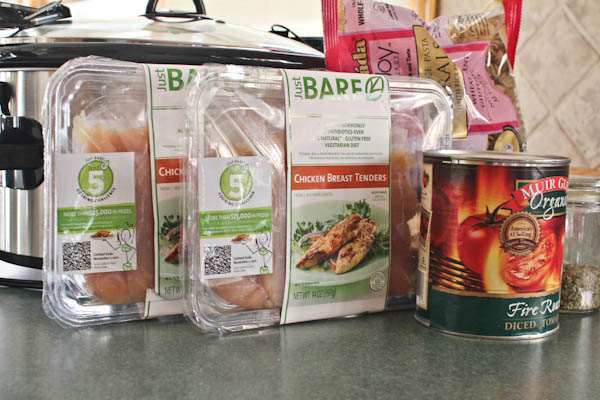 Slow Cooker Shredded Chicken
Throw a couple ingredients in your crockpot and forget about it! The resulting chicken is perfectly cooked and ready to use for supper or as a quick lunch in a wrap or salad.
Makes 8 servings.
2 lbs chicken breast
28 oz can of diced tomato or crushed tomato with basil
1 tsp italian seasoning
pinch sea salt and pepper
Place chicken, tomatoes and seasonings in your crockpot. Set crockpot to low for 8 hours or high for 4 hours, or until chicken shreds easily.
When chicken is cooked through you can use a knife to dice into cubes or two forks to shred it.
While I shredded the chicken, I boiled a half pound of brown rice noodles. I then added half of the chicken and tomatoes from the crock pot to the cooked noodles and topped it with leftover spaghetti sauce and nutritional yeast. Serve with salad greens or steamed green beans to make it a complete clean meal.
We used the remaining shredded chicken and tomatoes to top salads and stuff into tortillas for easy weekday lunches and snacks.
—
Detox Update: We added back in dairy and both Allan and I feel great. However, Allan added back in Frank's Hot Sauce as well and that did not go over well. It looks like we will be limiting spicy foods around here.