A few things…
1. We spent the morning playing with our friends Renea and Dakota.
2.The house is clean.
3. Matthew only took an hour long nap.
Needless to say, it's been a productive day. However, due to #3, this is going to be a quick post.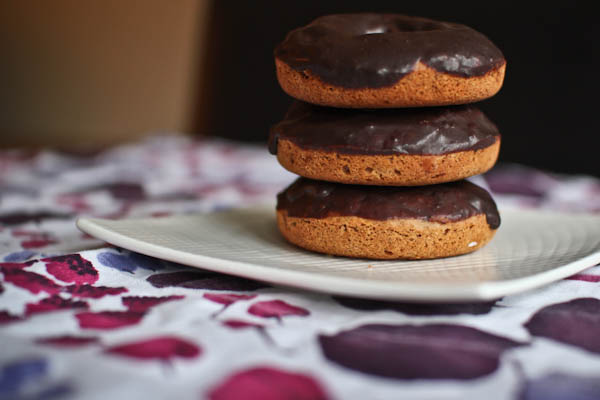 Yes, these are the Gluten Free Apple Cider Donuts that I promised yesterday and last week.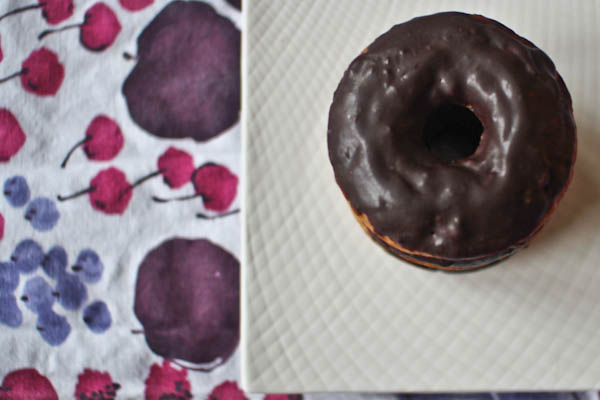 Yes, they are just as delicious as the glutenous version. However, I prefer the chocolate frosting over the cinnamon and sugar topping. 😉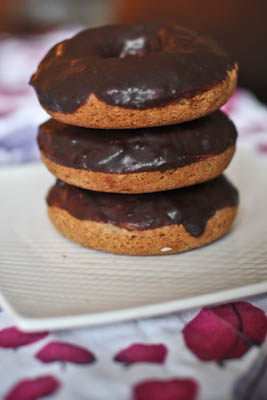 Yes, I wish that I had a few one to snack on right now. Matthew would like one as well. You should make us a batch. We would be forever grateful.
Gluten-Free Apple Cider Donuts inspired by the edible perspective and my apple cider donuts
Makes 6 donuts
1/2 c oat flour
1/2 c arrowroot
3 Tbsp coconut flour
1 tsp baking powder
2 tsp cinnamon
pinch of each: nutmeg, cloves, allspice and sea salt
2 tbsp dried maple sugar or sucanat
2 eggs
1/4 cup apple cider or apple juice
1/4 cup grated apple with the skin on (about 1/2 of a medium apple)
2 tbsp sunflower, safflower or coconut oil
1 tsp vanilla
1/8 tsp maple extract (love this stuff!)
Preheat oven to 350º. Grease your donut pan with coconut oil or butter. Do not skip this step, I find that if I simply use spray oil the donuts tend to stick in the pan.
In a medium sized bowl whisk dry ingredients.
In a small bowl whisk wet ingredients.
Add wet ingredients to the dry ingredients and gently stir to combine. Do not over stir.
Spoon or pipe batter into donut pan. Bake at 350º for 15-20 minutes. Check doneness by inserting a toothpick into the donut.
If you do not have a donut pan you can use a muffin tin instead. Simply increase the baking time to 18-25 minutes.
Chocolate Frosting
1 tbsp apple cider
3 tbsp semi-sweet chocolate chips
Combine in a microwave safe bowl and microwave on high in 15 second increments until melted. Stirring in between each heating. Do not burn.