Today has been a crazy day that included trips to both Target and Whole Foods. I think I need a nap.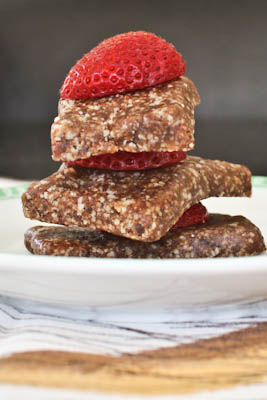 It's days like today that I need a healthy portable snack for both Matthew and I that does not require refrigeration and can be enjoyed while strolling the grocery store aisles. In the past I would have reached for an overpriced, prepackaged protein bar. Nowadays, I like to save money by making my own.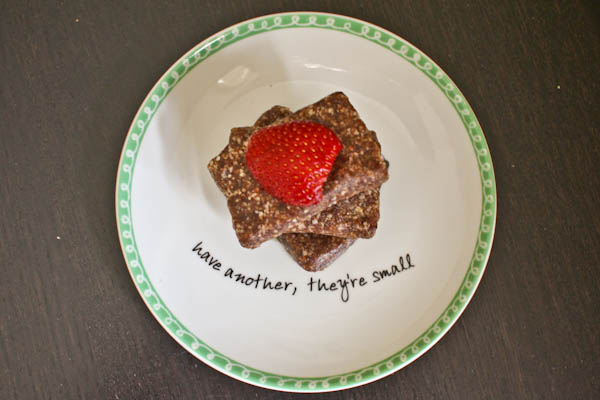 Disclaimer: Yes, I do keep a stash of Apple Pie Larabar
and Pure Bars
in my purse and glove box for hunger emergencies.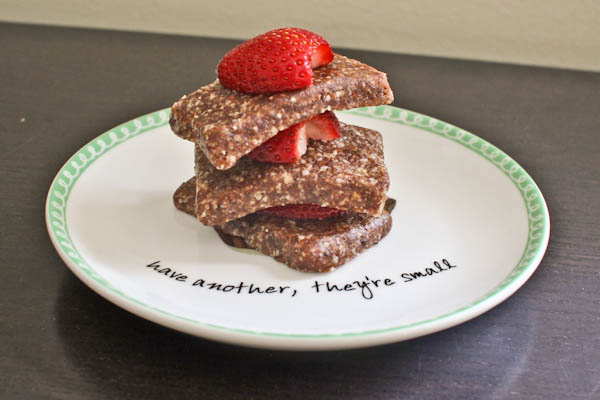 Fruit + Nut Snack Bars
These unsweetened fruit + nut bars are easily adaptable based on the nuts and dried fruit that you have on hand. Make this recipe your own by mixing in a handful of dried coconut, citrus zest, cocoa powder, carob powder or chocolate chips.
Makes 8-12 bars.
1 cup nuts or seeds (organic almonds, cashews, peanuts, raw sunflower seeds, raw pepitas, walnuts, etc.)
1/2 cup unsweetened raisins or pitted dates

1/3 cup dried fruit (additional raisins, pitted dates, dried apples, dried apricots, dried cranberries, dried cherries, dried blueberries, dried mango)*
pinch sea salt
1/2 -1 tsp extract of choice, optional (vanilla, maple, almond, coconut, orange, lemon, lime, banana)
Optional add-ins, mix and match to create your own flavor combination!
1 tsp cinnamon, apple pie spice or pumpkin pie spice
1/4 cup dried coconut or
1/4 cup mini chocolate chips
1-3 tbsp cocoa or carob powder
1/2 -1 tsp organic citrus zest (lemon, lime, orange)
Place nuts and/or seeds in the bowl of a food processor and grind until they resemble coarse crumbs. Do not process into nut butter. Remove from processor and set aside, see reference photo below.
Place raisins/dates, dried fruit, sea salt and extract, if using, into the food processor and grind until it forms a sticky paste, see reference photo below.
Add the ground up nuts/seeds back into the food processor along with desired add-ins, if using, and pulse to combine. If mixture is not holding together add additional chopped dates/raisins 1 tbsp at a time until dough holds together, see reference photo below.
Form into balls or form into bars by placing dough on top of one large piece of saran wrap then laying an additional piece of saran wrap over the top of the dough. Using your palm and the side of your hand press dough into a rectangle that is 1/4 inch thick. Use a butter knife to cut into bars and wrap in saran wrap.
Store in the fridge or freeze for later use. Feel free to double this recipe and freeze half of the bars.
*Be sure to choose unsulfured and unsweetened fruit
Photo of ground nuts/seeds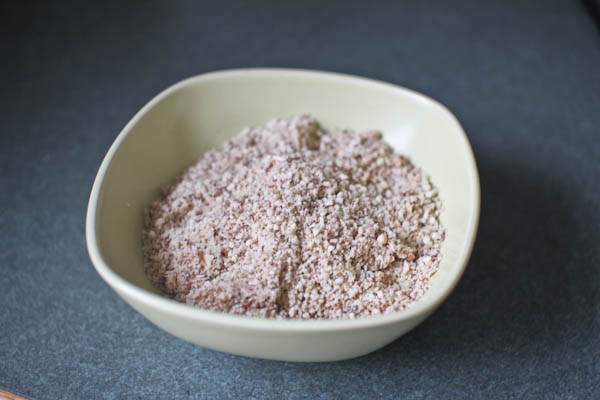 Photo of ground raisins/date and fruit
Photo of dough texture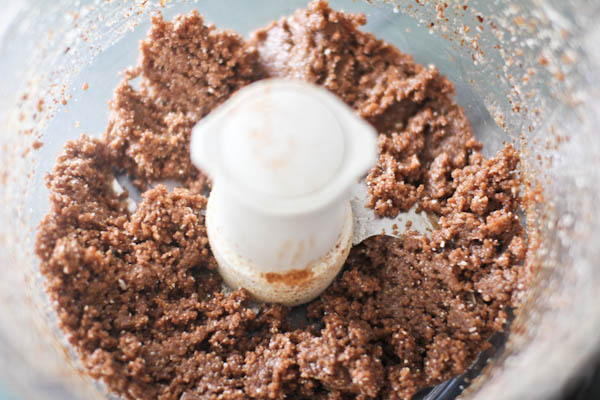 —–
This post is part of  the Family Favorites series that focuses on our most adored meals that are both kid- and adult-friendly, have minimal weekday prep time and are flavorful and sustaining.
Previous Family Favorites Posts: