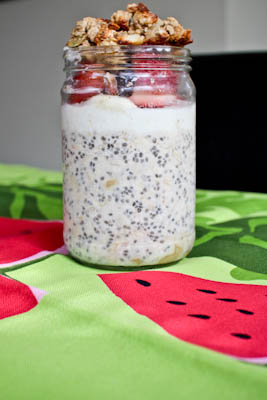 As you know, I love chia seeds! They are an amazing superfood that can make or break a bowl of overnight oats, oatmeal or pudding.
Chia seeds are a wonderful whole foods supplement that boosts your fiber intake, adds essential Omega-3s to your diet and provides plant-based protein. Plus, they are just so much fun to eat!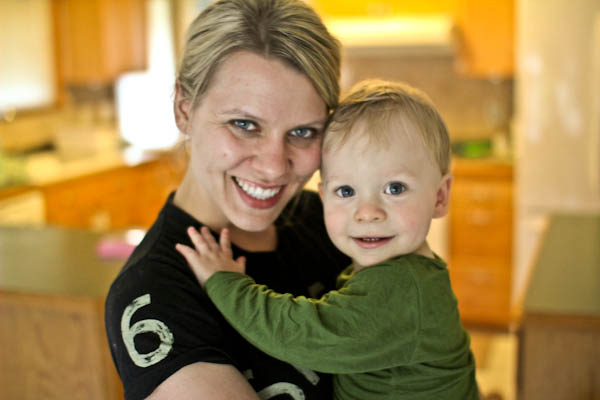 I usually purchase chia seeds in the bulk department of my natural foods store; however, have been looking for a less expensive alternative. A couple weeks ago I was sent chia seed samples from ChiaSeedsDirect.com. After ripping open the bag of chia, I promptly got to work on a new Chocolate Butterscotch Pudding recipe that is out of this world!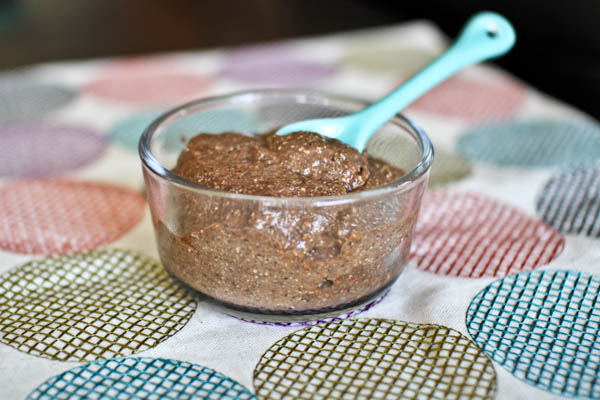 Chocolate Butterscotch Pudding
makes 5-6 servings
1 1/2 c chia seeds
3 scoops chocolate protein powder
1/4 c cocoa powder
2 1/2 c unsweetened almond milk
1/2 tsp vanilla extract
pinch sea salt
1/8 tsp butterscotch flavor
Place chia seeds in a medium sized bowl. Set aside.
In a blender combine protein powder, cocoa powder, almond milk, vanilla, sea salt and butterscotch. Pour over chia seeds. Stir to combine. Mixture will be very soupy.
Wait 5 minutes and stir again, breaking up any large clumps that have formed. Repeat this step 3 more times, for a total of 20 minutes. I did this while cleaning up after dinner. Allan did this while I breastfed Matthew.
At this point the mixture will resemble tapioca pudding.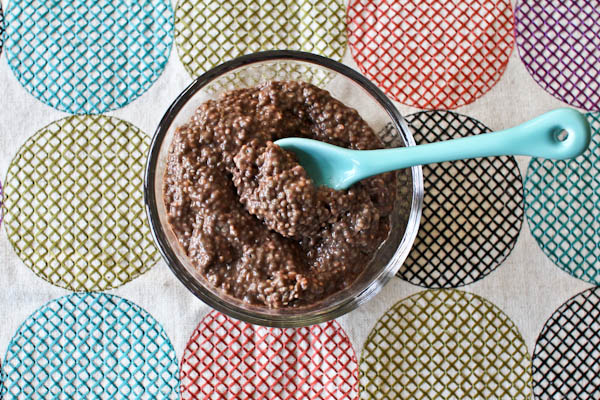 If you prefer a smooth pudding, place the pudding plus 2 tbsp more almond milk in your blender and process until smooth, adding additional liquid as needed.

You can eat the pudding at room temperature or refrigerate and enjoy cold. The pudding will keep in the fridge for 2-3 days.
I have been enjoying at least one serving of this pudding every day with a side of fruit. Last night I topped the pudding with banana soft serve (1/4 c kefir + 1/2 frozen banana whirled on low speed in the Vita Mix for 60 seconds). I was in pudding heaven!


Want to win a 2-lb bag of chia seeds of your very own? If so, leave a comment below telling me how you plan to enjoy your chia seeds.
Want another chance to win? Tweet the following "Maria Makes Muffins is giving away a 2-lb bag of chia seeds http://bit.ly/pgm5AV #chiaseeds #giveaway @mariapeters" then come back and leave a new comment letting me know that you tweeted.
Want yet another chance to win? If you are not already following me on Twitter, head over to Twitter and follow mariapeters then come back and leave one more comment letting me know that you are a new follower (including your Twitter handle).
The winner of this giveaway will receive a 2-lb bag of chia seeds from ChiaSeedsDirect.com, a high quality chia seed retailer with very low prices and free shipping on all U.S. orders. Sorry my international friends, this giveaway is only open to residents of the U.S. and Canada. Entries will be received through 11:59 PM on Friday, August 26th.
Good luck!
Maria
Updated to add: This giveaway has ended. The winner was commenter #7, Ashley. Congratulations! I will contact you to get your mailing information.