A few months ago, I was sent a sampler kit of  shampoos and conditioners from Morrocco Method. I was extremely excited to try Morrocco Method because I was in search of a new line of natural hair care products after years of using quasi-natural Aveda products.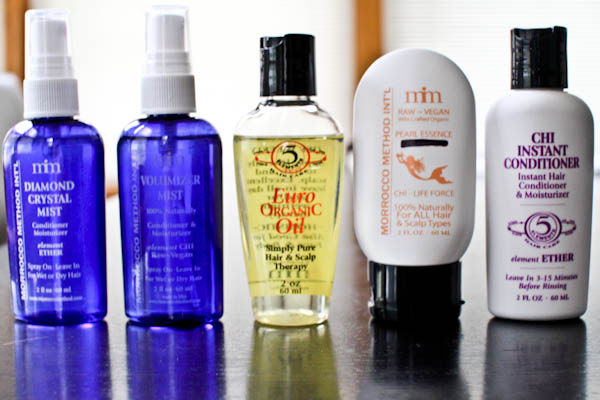 All of Morrocco Method's products are wild-crafted, raw, vegan and gluten-free. The following is a little more about Morrocco Method, taken from their website:
Morrocco Method Raw and Vegan Hair Care products will help you to create the Luxurious Head of Hair and healthy scalp you've always dreamed of…Naturally!
What you'll always find here are:
Simply Pure, Natural, Raw, Vegan, Green, Fair Trade Hair and Body Care Products for all hair types that are chemical free, family safe, baby safe and pet friendly
We believe in promoting and maintaining a healthy environment. None of our products are tested on animals. We do not purchase from suppliers who test on animals.
Conditioners, Shampoos and Hair Treatments that Address Hair Thinning and Hair Loss, Dandruff, Dry Hair and Scalp, Hair Regrowth and Itchy, Irritable, Inflamed Scalp
Hair care solutions ideally suited for Chemically Sensitive, Alopecia, Candida, Celiac Disease and Gluten Intolerance
Non Toxic, Hypo Allergenic, Wheat and Soy Free Hair and Body Care
Natural Henna, Chemical Free Hair Color that provides excellent gray coverage or color enhancement that is conditioning and non-drying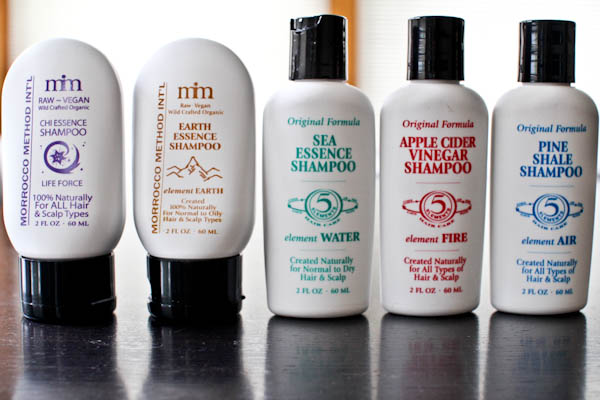 Two and a half months ago I started on my Morrocco Method hair detox journey. The Morrocco Method system is based on a rotation of five shampoos, each based on a different element. In addition to the shampoos and conditioners, I was also sent a sample of Zen Detox to aid with the detox symptoms that I was experiencing, specifically extreme scalp oiliness.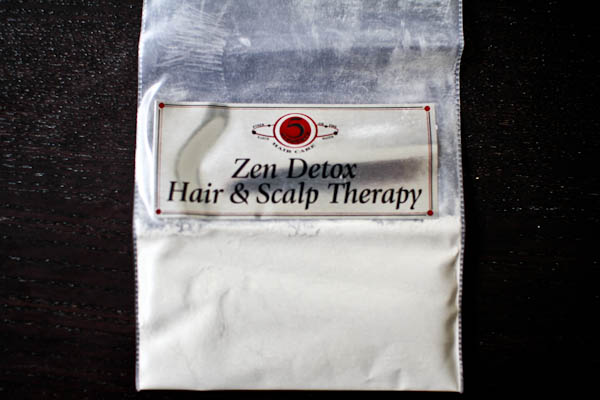 After two and a half months of using Morrocco Method's shampoos, conditioners and Zen Detox, I am still experiencing detox symptoms, such as oily scalp, lackluster hair and breakouts on my neck and along my hair line. I have not worn my hair down since I started using their products. After much thoughtful consideration and lots of advice and help from the lovely people of Morrocco Method, I have decided to stop using their products.
I believe that there are several factors that contributed to my poor results, specifically:
I workout like an athlete and therefore am sweating like an athlete 😉
It has been a HOT summer and I sweat easily
Matthew and I are very active and go on several walks and I workout almost every day
I only wash my hair 2-3 times per week
I have a naturally oily scalp
My hair is color-treated
I have naturally curly hair that has somewhat dry ends
My hair strands are fine, but I have A LOT of them
Breastfeeding and fluctuating hormones are causing occasional night sweats
Even though Morrocco Method's products did not work out for me, I am extremely grateful to them as a company for allowing me to sample their products and to consequently write this honest review. Through the entire detox process, Morrocco Method has tried everything in their power to alliviate my detox symptoms.
Now I am back on the hunt for natural hair care products. Today Matthew and I stopped at Mastel's Health Foods to pick up a few new products to try out and I was able to use a Living Social coupon that I purchased a couple months ago!
Which natural beauty products do you love?
I just started using Say Yes to Tomatoes for the acne that I developed during my hair detox and in less than a week I seen a significant improvement in my skin!