If you have been reading my blog for any length of time, you already know about my Mama Pea lady love. While I do not know her personally, her witty sense of humor and lovely stories about her daily adventures are heartwarming and inviting. In a way, her family reminds me of my own, minus the whole vegan part. 😉
I am from a family of two girls and a (female) cat, that happens to look a lot like Pea Kitty. So, a lot of Mama Pea's stories of their girly escapades remind me of my sister and I; however, the stories differ a bit as my Dad stayed home with us girls.
As I have mentioned in previous posts, I preordered Mama Pea's cookbook, Peas and Thank You: Simple Meatless Meals the Whole Family Will Love
, and received it the day of its release. When the UPS guy rang the doorbell, I was like a kid in a candy store. I almost skipped my planned workout to dig in!
Since receiving the book I have read it cover to cover, like I do with any good cookbook. I know, it's slightly unusual – I love good food, endearing stories and pretty pictures.
I have made several of the cookbook recipeas and plan to make all of them. I enjoyed the book so much that a few of my loved ones will be receiving their very own copies come Christmas. Keep your fingers crossed that it's you.
Which recipeas have we made and how much did we enjoy them?
Better Than Ever Black Bean Burgers – These were the simplest veggie burgers that I have ever made. Mash, refrigerate, form patties and grill. They are also one of the only homemade veggie burger recipes that actually hold up on the grill. Matthew could not get enough of these!
Chipotle Lime Tempeh Tacos – We enjoyed the original recipe in organic taco shells for supper and I have been enjoying the meat mixed with black beans and black olives on my salads every day for lunch. I love the intense, smoky heat.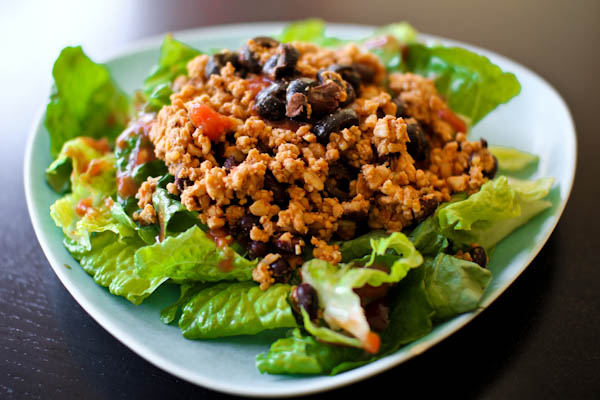 Tofu Tacos – This is the very first time that I pressed, marinated and broiled tofu. We were instantly hooked and have never looked back. Allan asks for broiled and/or grilled tofu once a week. Matthew gobbles it up.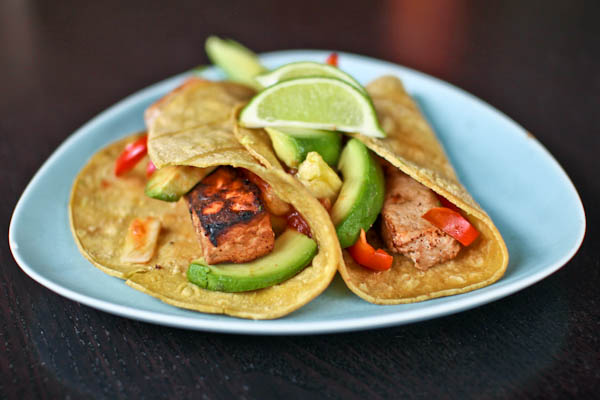 Light Dough Balls – These were easy to make and equally as delicious. I sent a few extras to InHouse and they were all over them. I have received several requests for more.
Kind Bars – In a word: too good to be true. I could not keep my hands off of them, so I quickly sent them to InHouse to be devoured. I also made a pan for a friend and another for my family, who each quickly consumed the entire batch.
Baked Oatmeal Squares – I adapted this recipea to decrease the sugar and increase protein so that I can use them as a meal replacement while out and about. I make a double batch twice a month and freeze them. I can then grab one from the freezer as we leave the house and by the time I am hungry they are thawed and ready to be munched.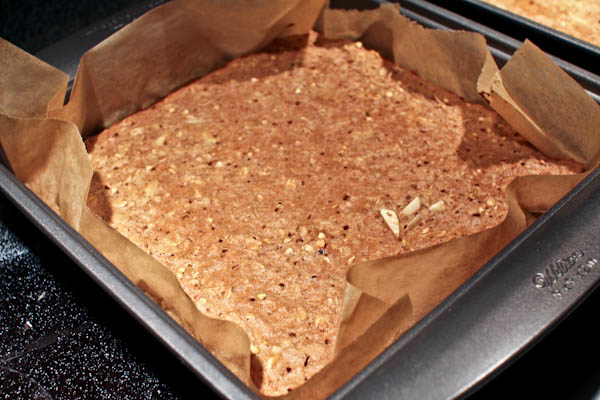 Chocolate Protein Bars – After trying Mama Pea's Buckwheat Protein Bars I was inspired to simplify this recipe even further. I plan to post my new and improved recipe for your enjoyment sometime soon.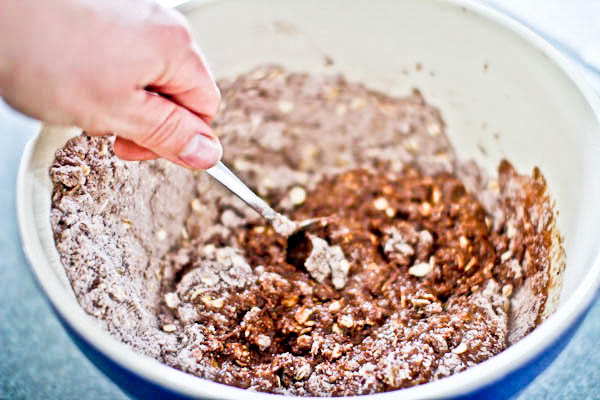 German Chocolate Cake – I was inspired by Mama Pea's German Chocolate Cake recipea when I made the recipe for my own German Chocolate Cake for my dad and sister.
Beg-Worthy Banana Bread – I made two loaves of this bread featured in the cookbook. The first loaf disappeared within two days and we have this one in the freezer waiting for the perfect time to enjoy. We loved this recipea better than my usual banana bread recipe. I felt that the original recipea was a little high in sugar, so I reduced it by 1/3.  We did not miss a stitch of the sugar.
Chocolate Chip Zucchini Bread – I also made two loaves of this bread using these gigantic zucchini that we brought back from Allan's great aunt in Wisconsin.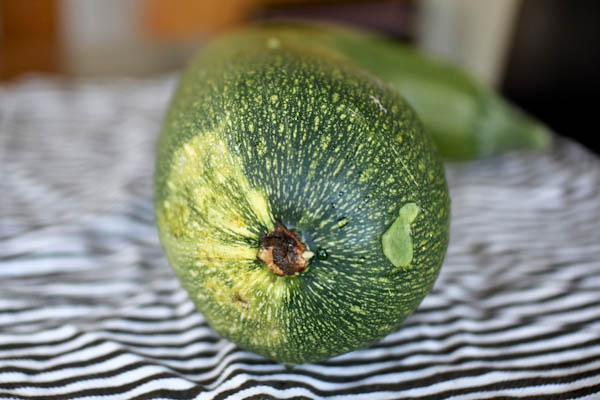 I wanted to enjoy a slice of zucchini bread mid-afternoon or as a side to a hugh mass salad; however, I felt that the sugar was a little high for an every day treat, so I halved it and left out the chocolate chips in one of the loaves. In addition, I had two very brown bananas in the fridge, so I used them in place of applesauce. Why in the world are there not more recipes for Zucchini Banana Bread, because there should be! I was floored at how amazing this extremely healthy bread tasted!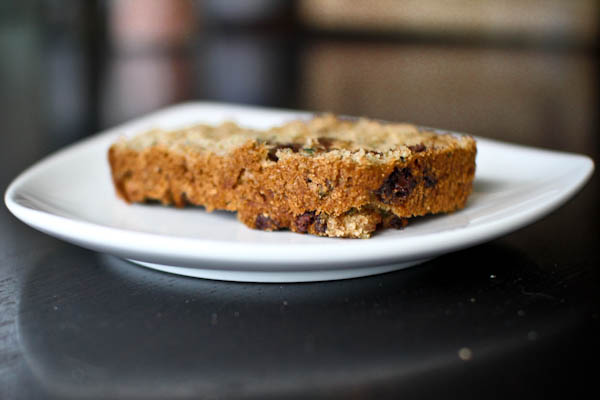 Are you hungry yet? If so, download the Kindle edition of Peas and Thank You: Simple Meatless Meals the Whole Family Will Love
and start cooking!