We are officially on vacastaycation. Every summer we take a week to enjoy everything the things we love about living in Minneapolis.
Last night we went to the Minnesota Zoo. Every year Dakota Electric sponsors a free night at the zoo and every year we try to be in attendance. I love to hear about the conservation methods that they are employing to save endangered species near and far.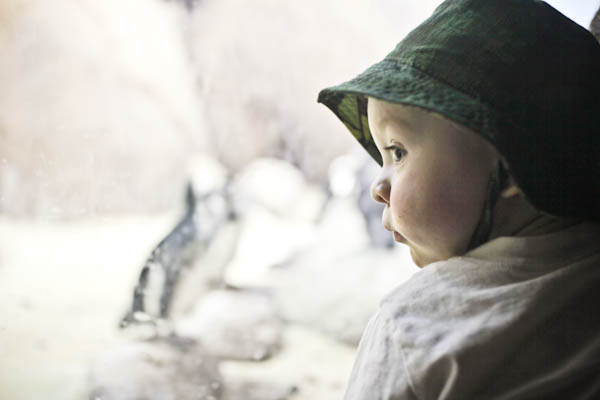 It was Matthew's very first trip to the Minnesota Zoo – he loved it! His favorite part was the Wild Bird show.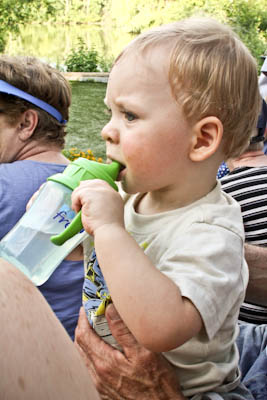 Last night I was up past midnight starting the big baking spree that was today. These are all baked goods that I have been longing to make for a few weeks and was happy to finally be in the kitchen creating them.
First up, graham crackers. I followed Ashley's trial 1 recipe pretty closely, although I substituted honey for half of the molasses and all of the maple syrup along with whey (from straining yogurt) in place of almond milk. We love the texture + taste of these grahams. Matthew has been gobbling them up all day.
Lessons learned: next time I will use more honey and less molasses for a more traditional flavor and will roll the dough even thinner + bake them even longer for good crispness. I kept thinking that the crackers were going to burn because they were so fragrant while baking, so they ended up a tad doughy.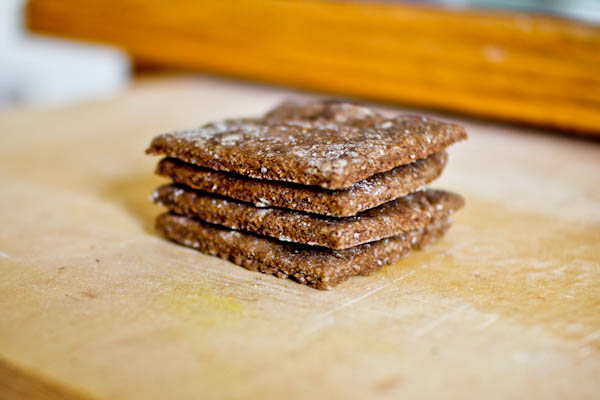 I then began soaking the dough for whole grain bread and homemade pizza. And in the morning I got to work.
Above is the bread dough kneading away. Below is the soaked pizza dough prior to adding the morning ingredients.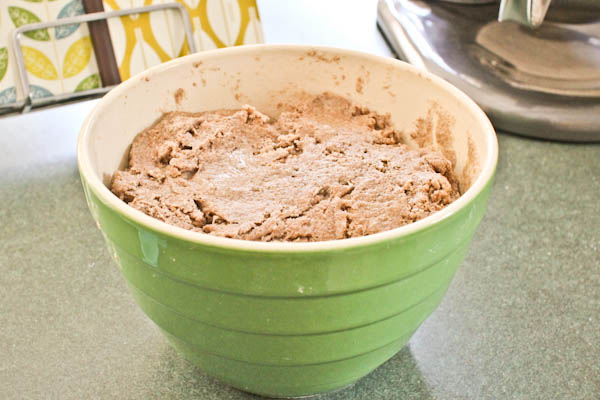 The dough was super thick and sticky before kneading and adding the proofed yeast.
I used Whole Grain Milling, Co.'s multi-grain bread flour and whole wheat bread flour along with oats and buckwheat groats for the bread.
The pizza dough was a combination of white whole wheat flour and spelt flour.
I let the bread rise three times and the pizza dough rise twice. During the first, long rise, Matthew and I went to the mall to use our Old Navy Groupon and to stop at Lululemon. It was my first trip to Lululemon and I loved it! They have so many cute items.
As I told you earlier in the week, I stated The Female Body Breakthrough
this week and as past of the program, I needed to pick up a pair of Thermometer Jeans. I decided that instead I would splurge on a pair of Thermometer Track Pants. 🙂
I only have two loaf pans, so I made two regular shaped loaves…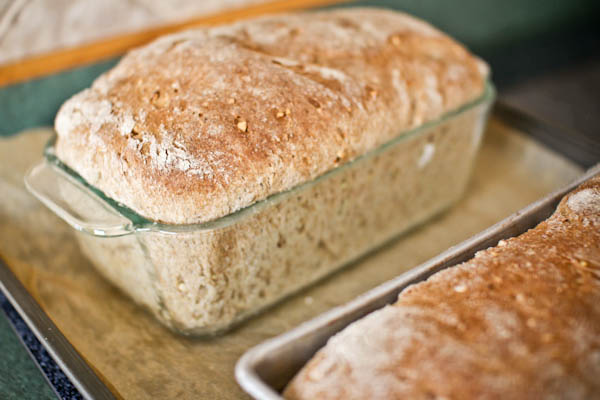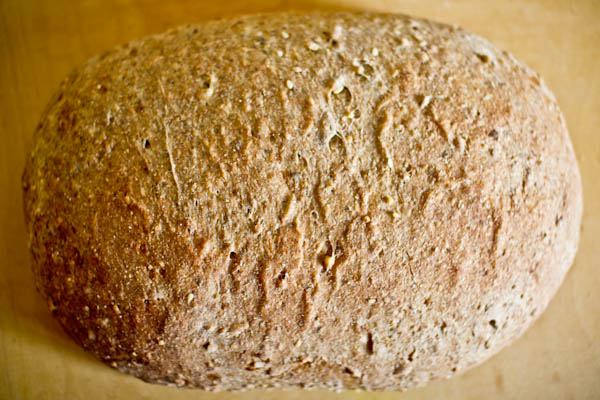 On a whim I decided to add 2 tbsp sucanat and 2 tsp cinnamon to the middle of the bread during step 7 to create a little cinnamon swirl.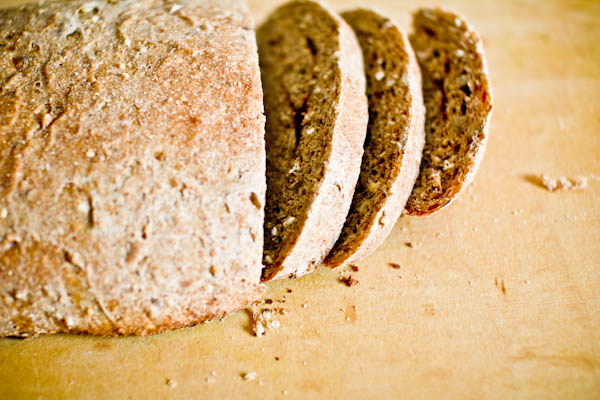 The cinnmon + sucanat is mmm… mmm… good. As you can see, the outside of the bread was super crusty, but the middle was soft + gooey.
I froze 3 of the loaves for future use. Here is the best way that I have found to keep baked good fresh in the freezer for a few weeks.
First, wrap the loaf in plastic wrap. Repeat. Make sure to pull the plastic wrap tight  and as close to the bread as possible. You are trying to keep the air out to prevent freezer burn. Don't skip the second layer of plastic wrap.
Then wrap the plastic wrapped loaf in tin foil. Repeat. This will help to keep a good, air tight seal.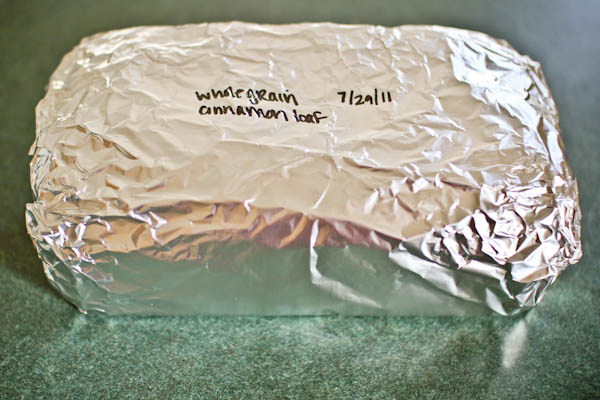 Then label your loaves with the item name and date. You don't want to miss out on enjoying your delightful frozen meals because you can't find them or don't know what something is. Write right on the foil with sharpie.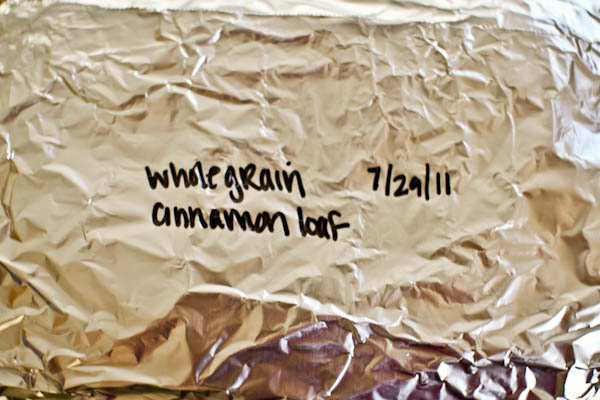 After our day of baking, Matthew helped me with the clean up.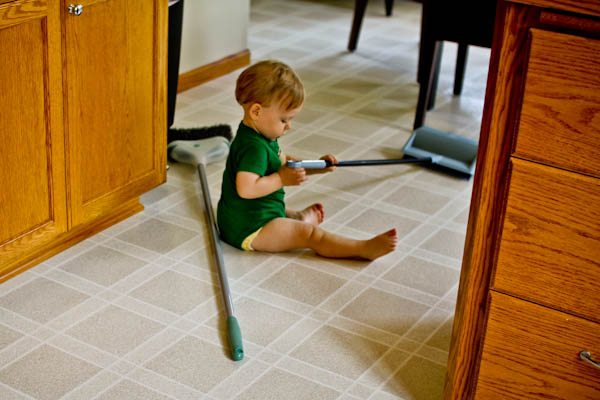 Enjoy your weekend!
I will be stopping by next week, but posts will probably be short and might not include many recipes as I would like to get in as much R&R as possible.
I'm going to enjoy a toasted slice of cinnamon bread with coconut butter and then hit the hay! Good night!