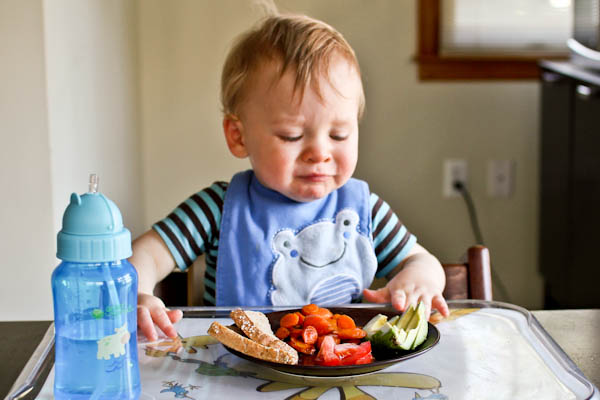 It's not a secret that I love a good farmer's market. Sometimes the highlight of my week is enjoying a cup of coffee while perusing the market with my boys. Can't get much better than that!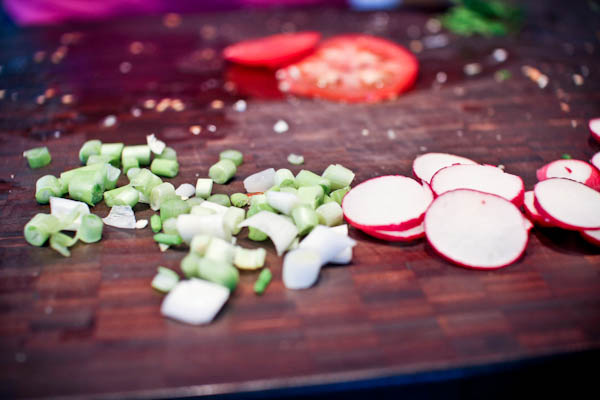 It probably doesn't need to be mentioned (but I will anyways) that I love to cook with fresh, local, organic ingredients. Farm fresh produce is simply more tasty and nutritious than something that was picked unripe and shipped thousands of miles to the local supermarket.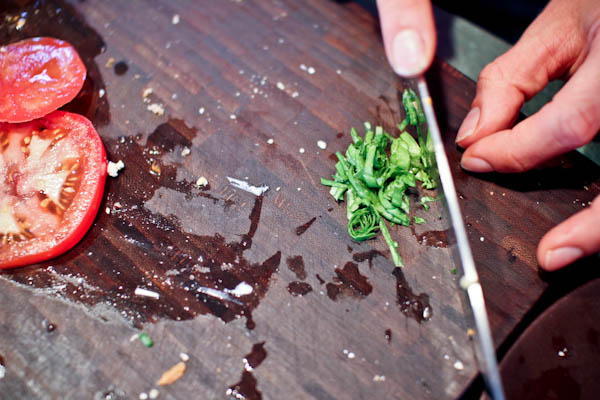 With the abundance of farmer's market produce becoming available, Matthew and I have been enjoying locavore fare for lunch almost every day. The following is one of our favorites.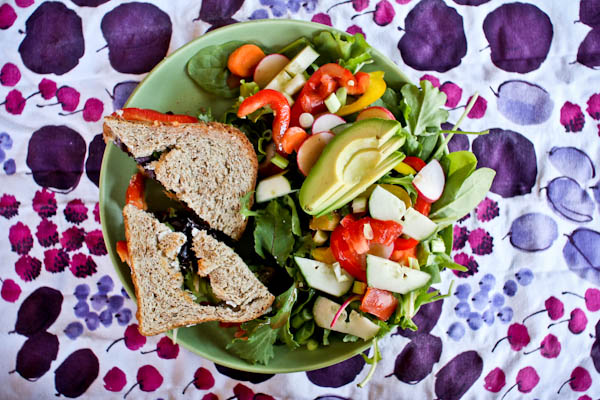 French Meadow Bakery sprouted grain bread spread with local herbed goat cheese from the Kingfield Farmer's Market, leftover grilled chicken breast from a local farm, baby lettuce and local Bushel Boy tomatoes with a side of mesclun greens topped with cucumbers, tomatoes and basil.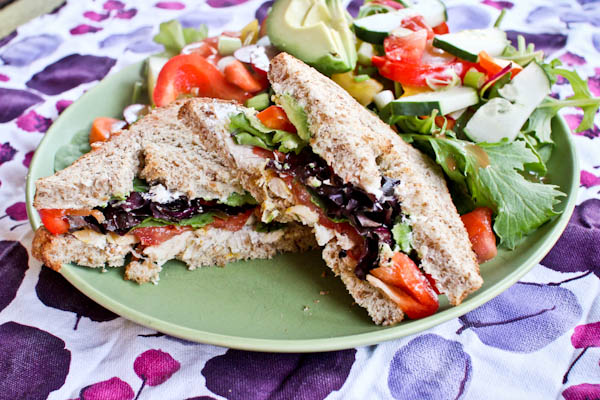 Matthew's plate included just the bread with tomatoes, a (not local) avocado and basil carrots.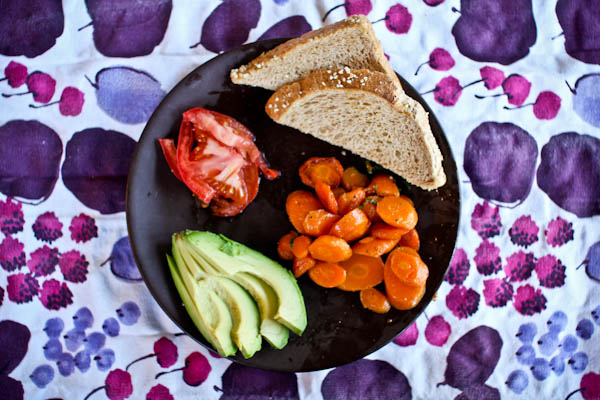 Delicious basil carrots in action…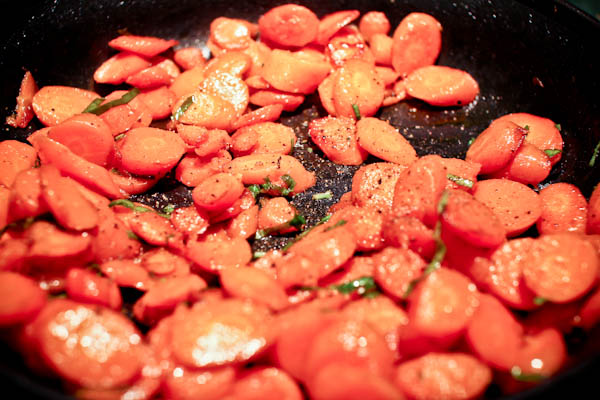 Scrumdiddlyumptious!
What is your favorite way to enjoy local produce?