I had this post ready to publish last night and we lost power. Darn heat wave. Sorry for the delay.
—
The other day while I was perusing the new Clean Eats and Exercise forum, I got to thinking about my Simply Clean blog. It's such a shame that I left so much relevant and useful content over there. Every so often, I would like to bring back a Simply Clean recipe in a new series entitled: Oldie But Goodie.  Today, we will talk about vodka…
… and vanilla beans.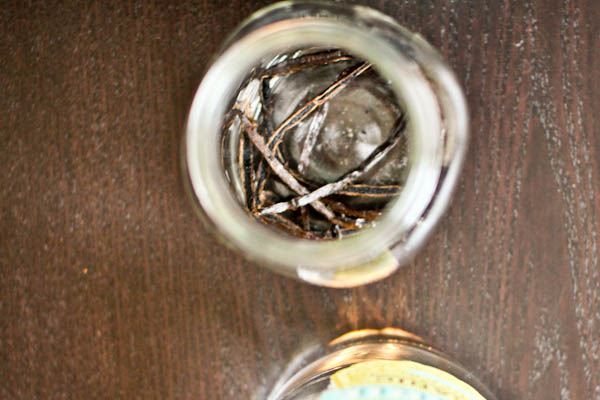 Making your own vanilla extract is very simple, uses two ingredients and will save you so.much.money. Trust me.
You want to start with 2 cups of the best vodka that you can buy… preferably organic and local. This vodka is lovely. If I were not breastfeeding I would be sipping a martini right now.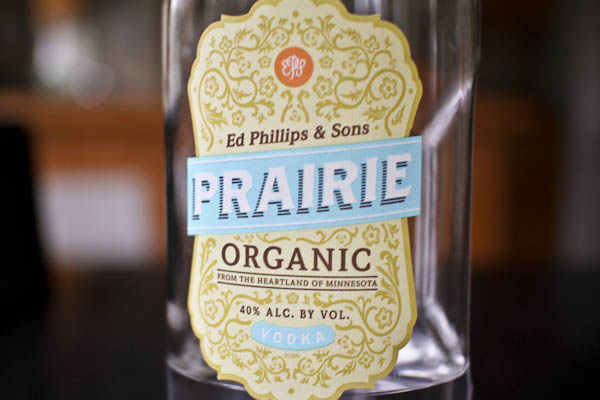 Next up are the vanilla beans. I buy mine in the
Valley Natural Foods
in the bulk spice area, where I buy vanilla beans for about $1 a piece.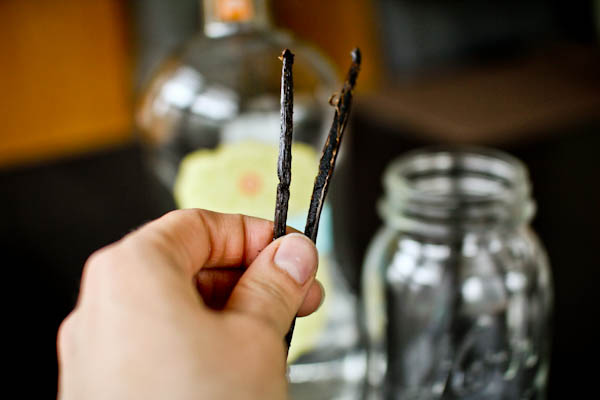 Homemade Vanilla Extract
Split four vanilla beans in half and place them in a glass mason jar.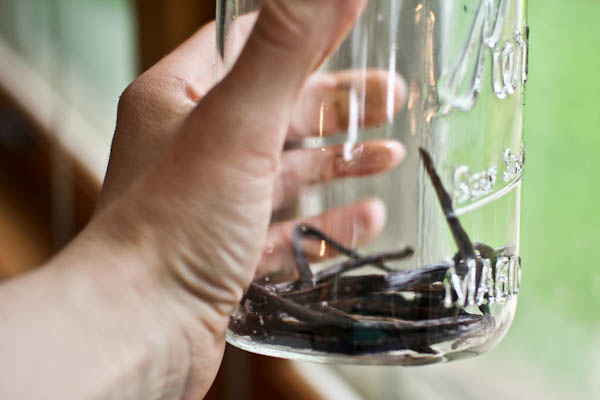 Pour 2 cups of vodka over the vanilla beans, shake gently and label the jar. Store in a cool dry place and gently shake the jar once a day.
Vanilla extract will be ready to use within a week. Let the vanilla beans steep in the vodka indefinitely. The longer the vanilla extract steeps, the darker and more potent the vanilla extract.