We arrived home late from Albert Lea and I knew that Matthew would be up early, so I prepped overnight oats.
Allan's has whole milk yogurt and 2% milk. Mine had homemade low-fat kefir and 2% milk.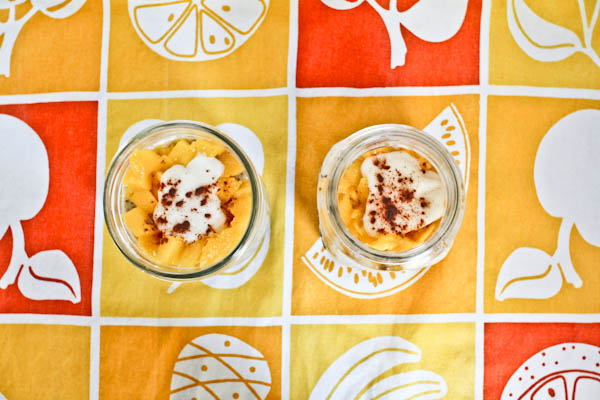 Served with a side of fresh farmer's market musk melon.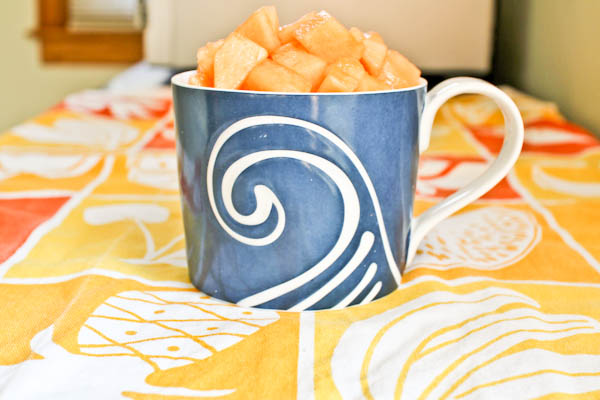 So refreshing on a HOT day!
Starting Saturday, we have been experiencing a heat wave. It has been 90°+ with very high humidity, the heat index has easily been over 100° every day.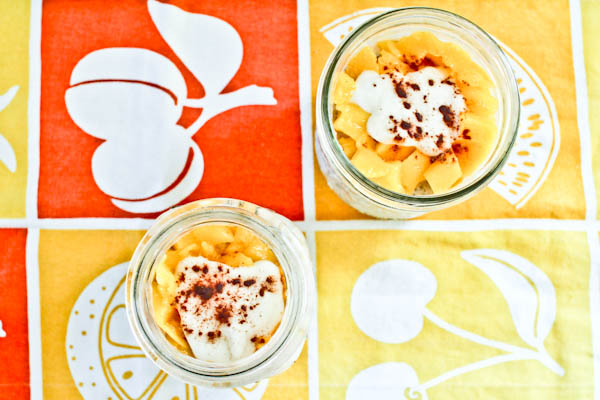 After breakfast we decided to try and beat the heat with an early morning bike ride. The heat definitely got the best of us and we headed back home only half way through the ride because it was way too hot for Matthew.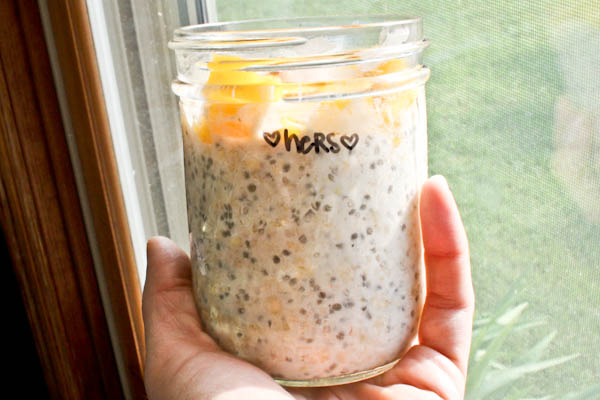 After arriving home, we packed up all of our stuff and headed to my parent's house to go swimming. Soon thereafter it started to rain and  Matthew didn't get to go in the pool, but we definitely had a relaxing, air conditioned day!