Last night Matthew, Allan and I dined at the Wise Acre Eatery, a newly opened farm to table restaurant near our house owned by Tangletown Gardens. The vibe was sheik, eclectic and sophisticated… right up our alley.
They had a beautiful outdoor seating area; however, it was a bit humid for Matthew, so we sat inside.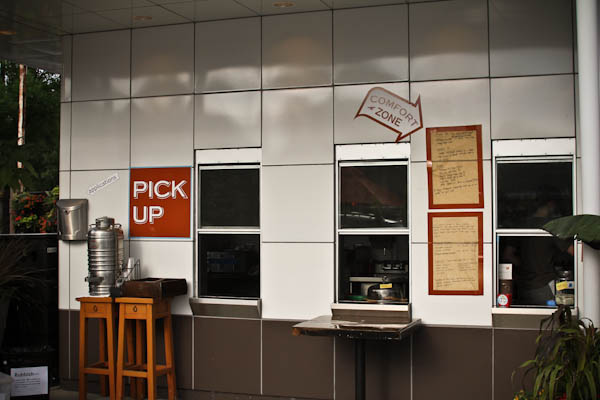 Wise Acre offers table service in the dinning room and outside, bar service inside or outdoor pick-up windows for box lunch items (hot dogs and sandwiches) along with homemade custard and desserts for on-the-go dinning.
Wise Acre's tagline is the shortest distance between the earth, the hand, and the mouth.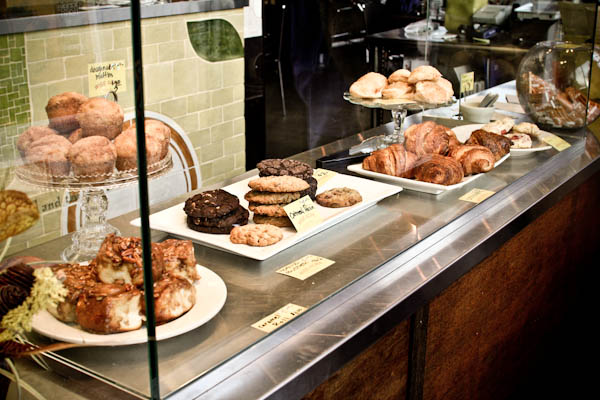 Freshly baked sweets, cookies and croissants.
Branded loot.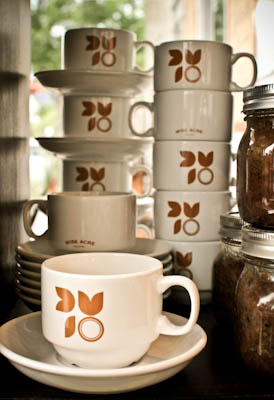 When we arrived in the heat of the supper-time rush we were told that the wait would be approximately 20 minutes. However, I barely had time to take out my D-SLR camera and snap a few photos before we were promptly seated.
Matthew immediately dug into the yogurt + tahini + brewer's yeast + curry powder that I brought for him.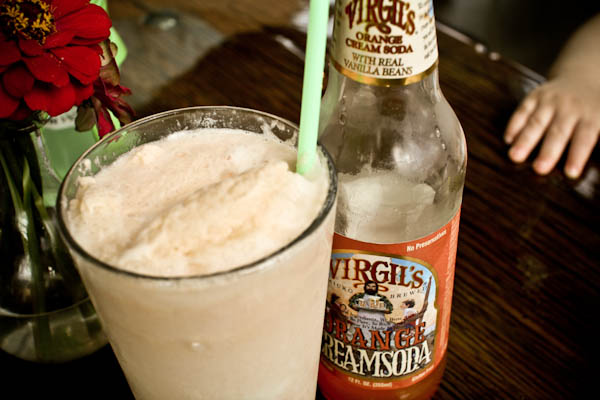 Allan ordered an orange custard float. I snuck a sip and it was delicious! This tasted like the most amazing orange creamsicle you have ever tasted in your life. Definitely a reason to visit. I ordered an unpictured iced tea that was very refreshing. All of the straws and to-go cups were compostable corn products.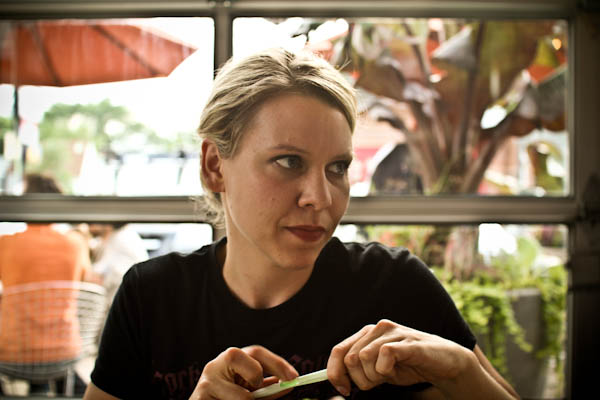 From their facebook page, the Wise Acre philosophy is we make our food as it was made long ago – when everyone ate organic, free range, locally grown food that wasn't fussy or high-end. It was just good food from scratch, every day. We strive to bring our guests back to this old standard of cooking using the season's best from our farm. Whenever possible, the offerings will be produced in house. Traditional grass fed burgers and hand cut fries, sandwiches, salads, all complemented by large selection of house-made accompaniments including pickles, dips, and preserves.
That is almost the definition of clean eating that I have here on MMM.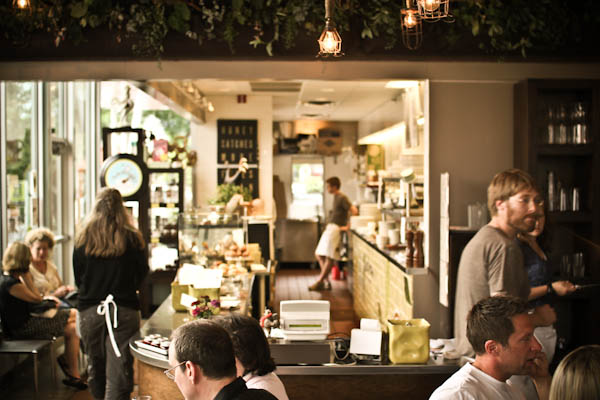 A view into the kitchen.
Bar area.

Then we dined.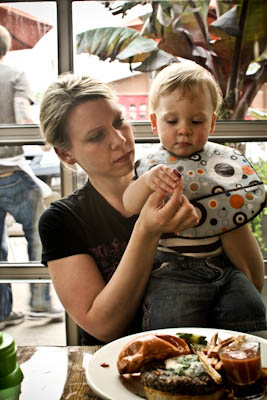 Allan and I split both burgers. He ate the fries and Matthew and I ate the grilled veggies that the kitchen graciously subbed for the fries.
Allan and I agreed that the entrees were both very good. I especially loved the grilled veggies, they were perfectly cooked with a slight crunch – not mushy or overly buttered. The burgers came with a delicious homemade rhubarb ketchup that was very good on its own; however, I didn't think that either burger needed it. Allan enjoyed his with the perfectly crisped fries.
Then it was time for dessert. Yes, Allan had a float and a scoop of custard. 🙂 Both Allan and I ordered one scoop of vanilla custard with house made maple granola. This was definitely the star of the show.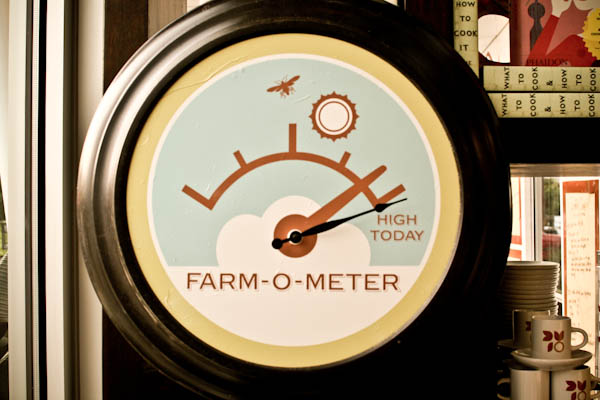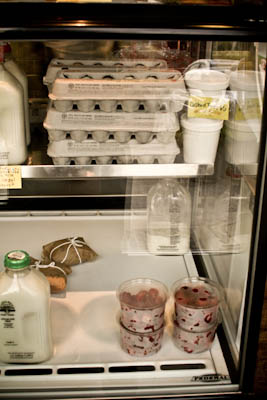 Wise Acre also boasts a dairy case at the front of the store with local goodies: maple granola, Castle Rock Farms dairy along with Tangletown Gardens produce and eggs.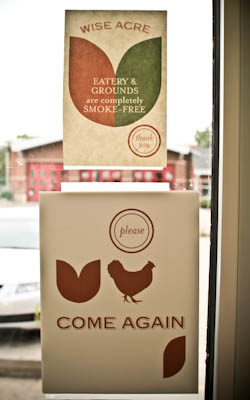 How was your weekend? Did you visit an exceptional local eatery?