I have always wanted to try my hand at making homemade yogurt, but after reading and hearing about other people's sour results I was apprehensive… until I read this post on Passionate Homemaking.
I consider myself to be a bit of a yogurt snob. I love plain, creamy strained low-fat yogurt that is not sour or gelatinous. Several of the organic brands either have added thickeners (pectin), sugars (not necessary) or are extremely sour (Brown Cow). We usually purchase quarts of Stonyfield yogurt because we can buy them at Target for a reasonable price and they strain well into a thick, cream-cheese like texture… which I love. I also love soft, pillowy australian yogurts, like Wallaby.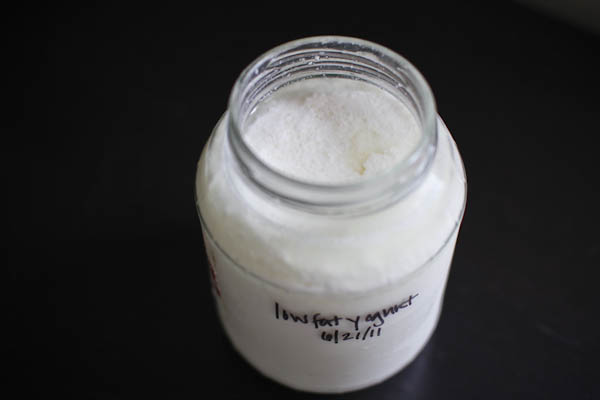 So, yesterday Matthew and I followed this recipe to a "t" and ended up with stellar results. The most creamy, smooth low-fat yogurt is now sitting in my fridge. And I made it myself for the cost of a half gallon of organic milk and 1/2 c of yogurt. I could not be happier with the results! I found the resulting yogurt to be a bit on the runny side, so I did strain it for 2 hours, which was just perfect. I plan to use the remaining liquid (whey) to make some yummy banana-cherry popsicles.
In a nutshell, here is what we did…
Heat the milk in a heavy bottomed sauce pan.
Until it reaches 180°.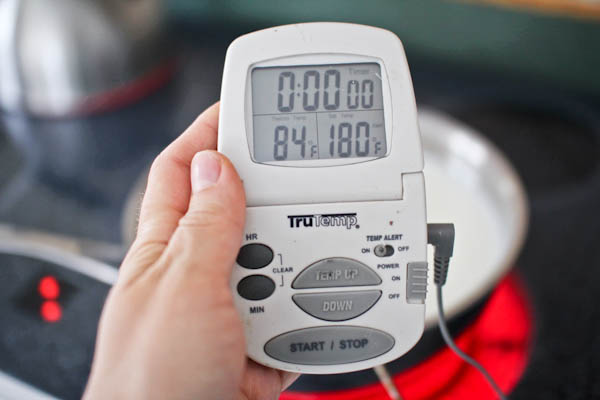 In the meantime, boil water in your tea kettle and sterilize a few glass bottles and lids.
Measure 1/2 c of your starter yogurt and set aside in the fridge.
Play with legos, little people and practice walking while you wait for the milk to heat up and then to cool.
Tip: Once the milk is heated, strain off the skin that develops.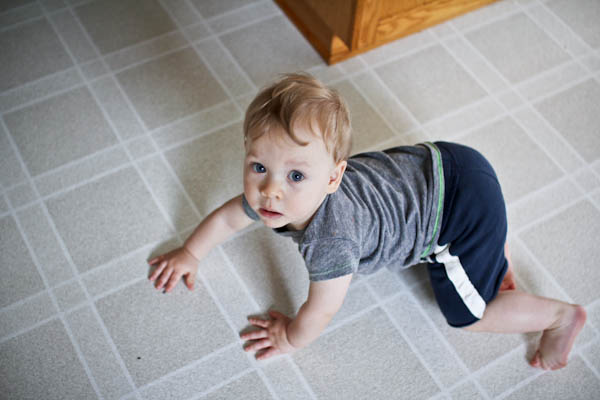 Very carefully follow the directions for incorporating starter into milk and set aside to rest for 10-18 hours. I let mine go for 12 hours.
Put the yogurt in the fridge for at least 8 hours… but first take a little taste. 😉
In the morning, enjoy the fruits of your labor patience.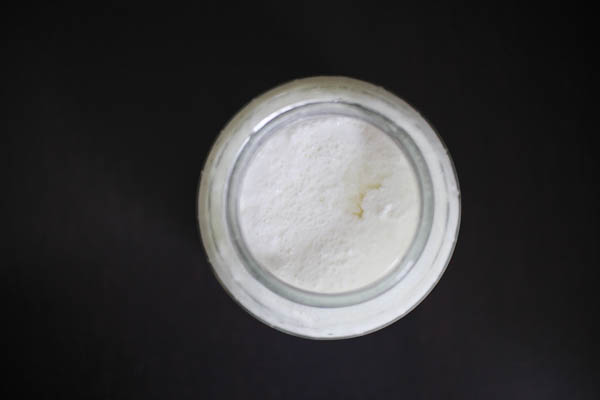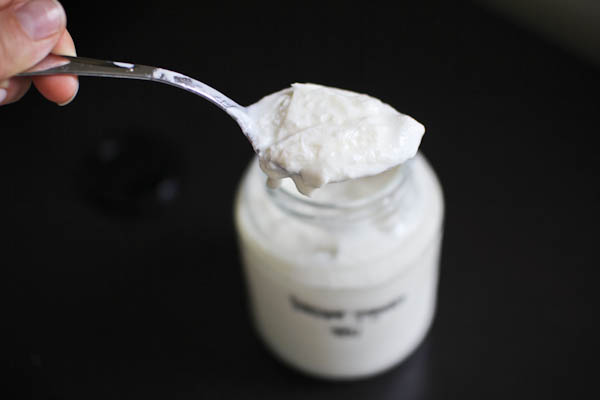 Or strain in the fridge for 2-3 hours for an even dreamier yogurt.
But first, remember to reserve 1/2 c of the unstrained yogurt as starter for your next batch. I froze mine in an ice cube tray.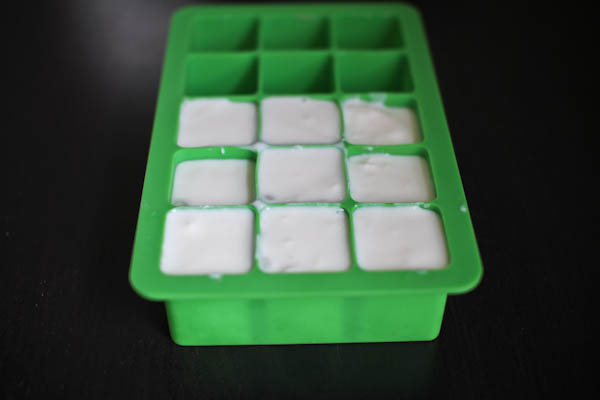 Have you every tried your hand at making yogurt?