How was your weekend?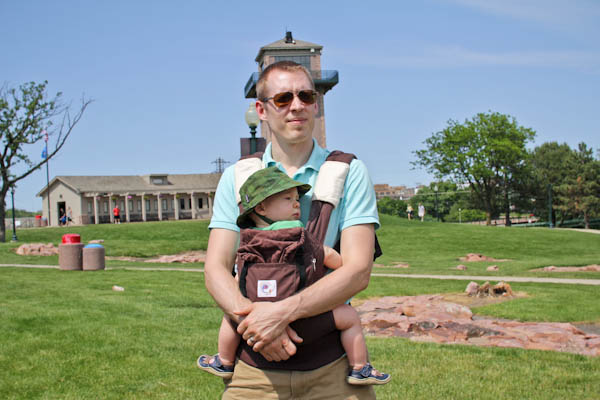 We had an amazing time  in Sioux Falls, SD celebrating the 3rd birthday of our niece, Mollie.
However, today it's back to the grind.
It is HOT here in MN, 90°+ today and tomorrow, so Matthew and I are going to make a Target run this afternoon to stock back up on fresh veggies for the week and possibly pick up a mini swimming pool for the back yard.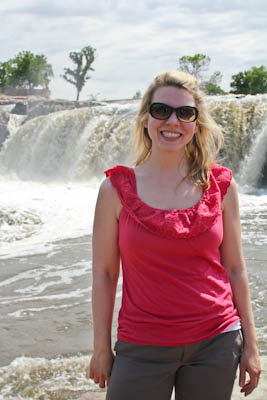 Today is my first day of Cooler 1 and so far everything is going well. I feel wonderful and even made some time for yoga this morning. Polly's Yoga Is Yummy video is my go-to at home yoga practice, I just LOVE how energetic and positive she is. Plus the standing splits at the end of the practice is killer – I look forward to it every time. 😉
The following are my eats so far today:
Breakfast: 1/2 c dry oatmeal cooked in 1 c water with cinnamon + 1/2 c egg whites + 2 cups warm water with fresh lemon juice + Americano
I forgot to add my planned spinach to the eggs and flax to the oatmeal.
Second Breakfast: Green Monster Smoothie with 2 1/2 handfuls spinach + 1/2 handful grated zucchini + 1/2 scoop whey protein powder (ran out of whey) + 1 tbsp brown rice protein powder + cinnamon + 1/4 c unsweetened homemade almond milk + 10 oz water
I allow a little almond milk in my smoothies when on Cooler 1, I also ate the spinach I had planned to eat at breakfast.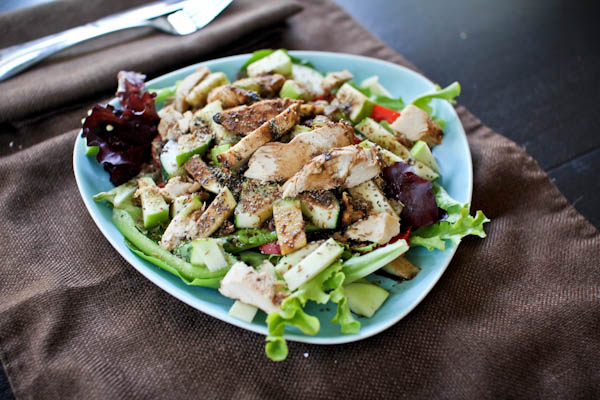 Lunch: Salad with 1 handful mixed greens + 1 handful mixed veggies (cucumber and pepper) + 1/2 apple + grilled chicken + 1 tbsp ground flax + 1 tbsp chia seeds + drizzle of 12 year old balsamic + 22 oz water with cucumber
Old balsamic vinegar is worth investing in for drizzling over salads, you wont feel the need to add any oil, the vinegar is enough on its own. The flax+chia on this salad was really good. I am a little happy that I forgot to add it to my breakfast, because it was a GREAT addition to this salad.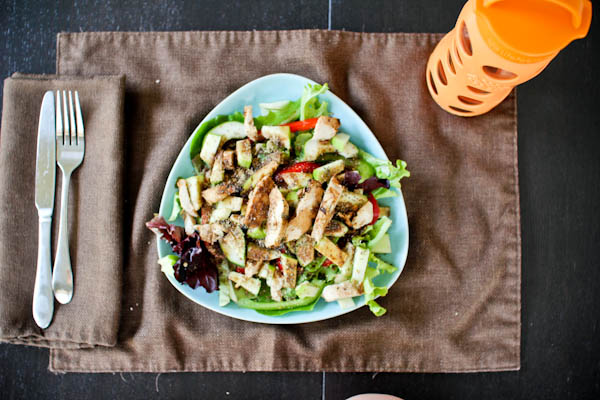 These are my planned eats for the rest of the day. Updated with actual eats.
Afternoon Snack: 4 hard boiled egg whites + 1 handful peppers + 1 handful cucumbers + drizzle of balsamic
Supper: Grilled turkey burger + 1 romaine leaf + 1 cherry tomato + 1 handful broccoli + 1 handful green beans + diced sweet potato and butternut squash
Usually with Cooler 1, the kitchen closes 3 hours before bed (7 PM); however, if I am hungry around 8:00 PM (2 hours before bed) I will have a microwave protein cake. I will be experimenting with how much food (specifically starchy carbs and fat) that my body needs in order to keep producing ample breastmilk while still loosing weight.
Before bed: Microwave protein cake made with brown ride protein powder