Did you know that if you say "watermelon" before you sneeze that it will most likely prevent you from sneezing?
I don't know if I believe this wives tale, but it's worth a shot!
Allan took the following pictures while I was cutting up the watermelon for Matthew's birthday and they were so beautiful that I wanted to share them with you in a quick how-to post.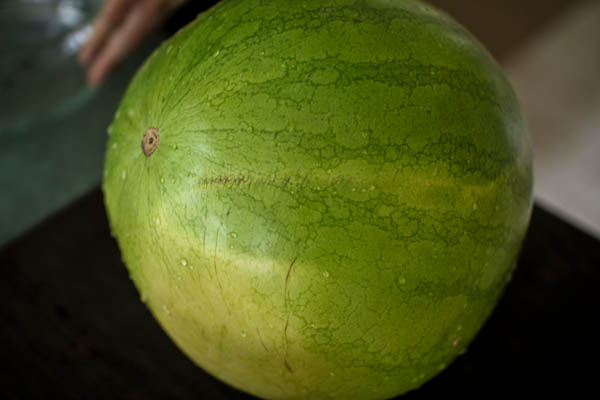 Cut the watermelon in half.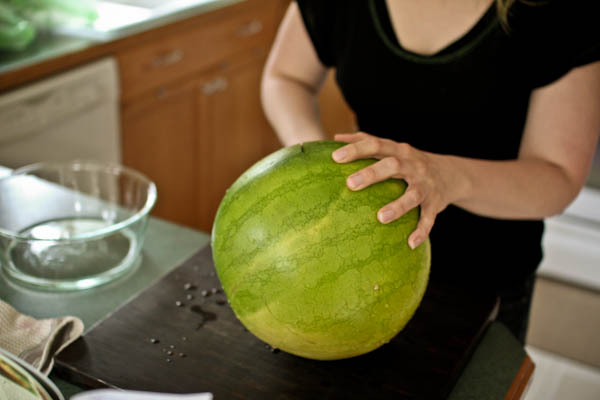 Beautiful!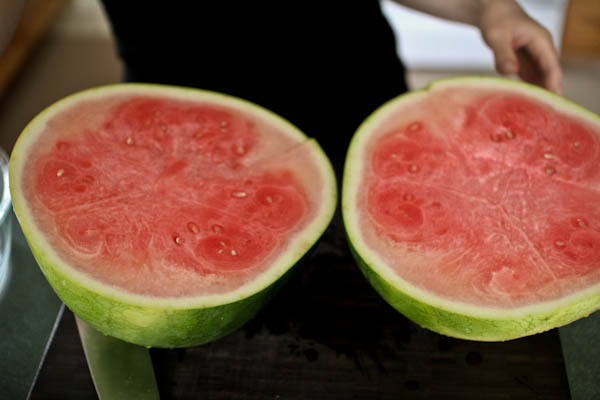 This watermelon was SO juicy and sweet. It was bright pink in the middle and perfectly seedless.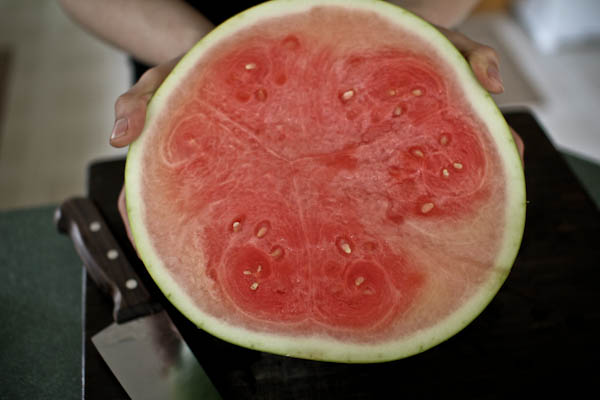 Cut off the butt end of the watermelon. Also known as the place that the watermelon was attached to the vine.
When cutting a watermelon, try to keep a flat edge on the cutting board at all times. That way the watermelon can't try to roll away causing a potentially dangerous injury to your fingers.
*Please note that in the above picture I am NOT listening to my own good advice.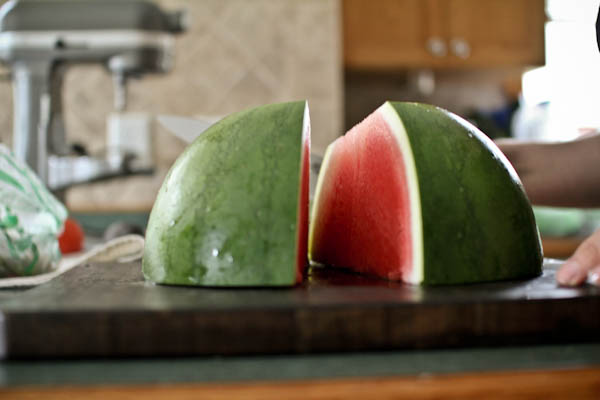 Slice the watermelon into 1/2 inch wide sections.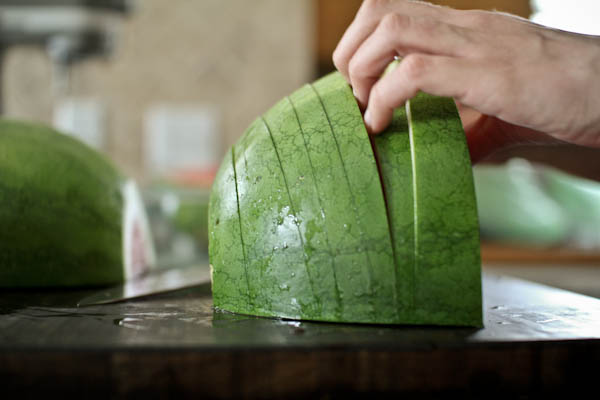 Working with two to three sections stacked on on top one another, slice into triangles.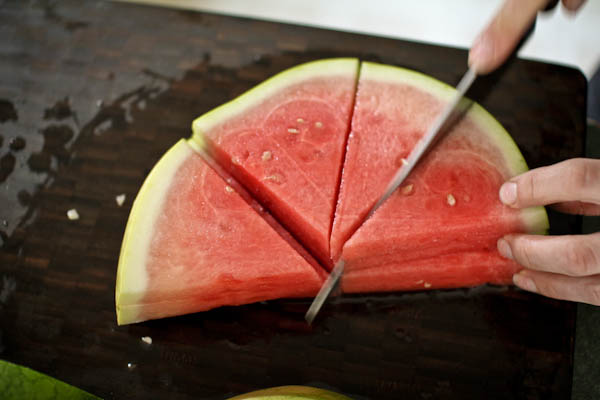 Repeat with the remaining sections of watermelon.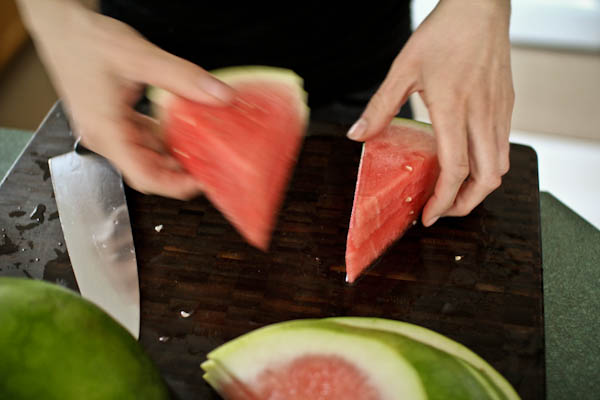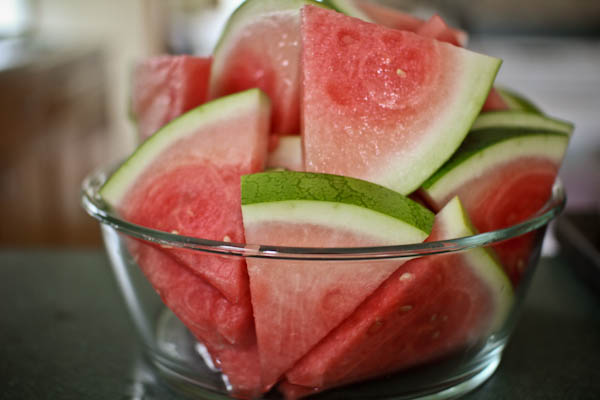 The perfect hot afternoon respite.