As promised in yesterday's post,  a couple days per week I would like to post everything that Matthew and I eat.
Here is what we ate today:
Breakfast
Matthew ate rolled oats + ground flax + wheat germ + mango and breastmilk


I had
Water
2 Tb apple cider vinegar + water
Rolled oats + ground flax + wheat germ + mango + strawberries + homemade coconut butter
3 egg whites + 1 egg scrambled
Americano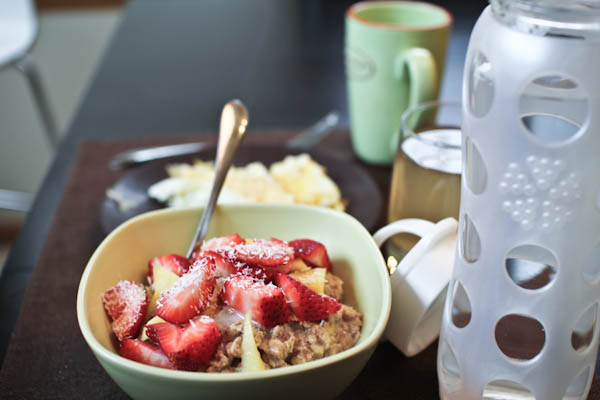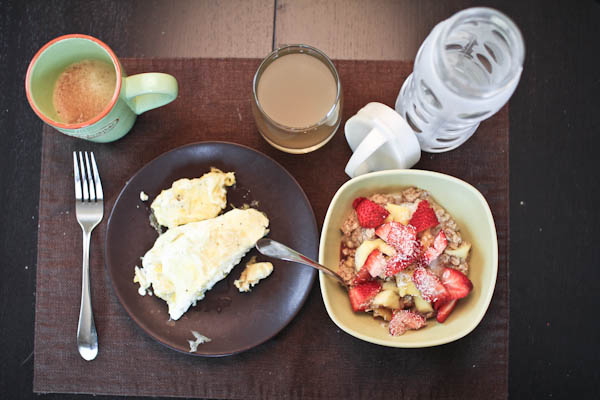 Second breakfast and lunch were eaten out of the house, so I packed each of us a cooler.
Matthew does not eat second breakfast yet, so at Grandma's house he ate basil carrots, leftover curried veggies and breastmilk.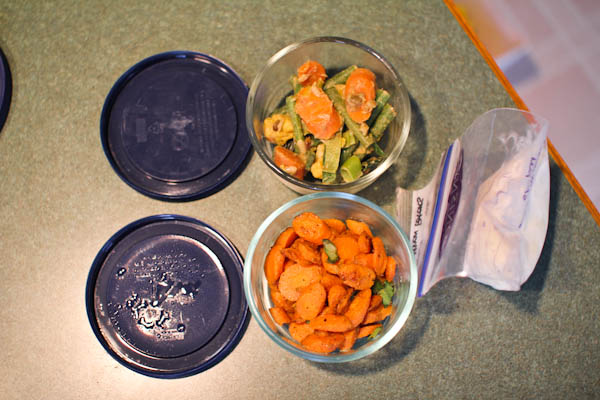 My second breakfast was strained low-fat plain yogurt + mango + strawberries.
Lunch was leftover curried veggies + lentils + brown rice + grilled chicken breast + almonds.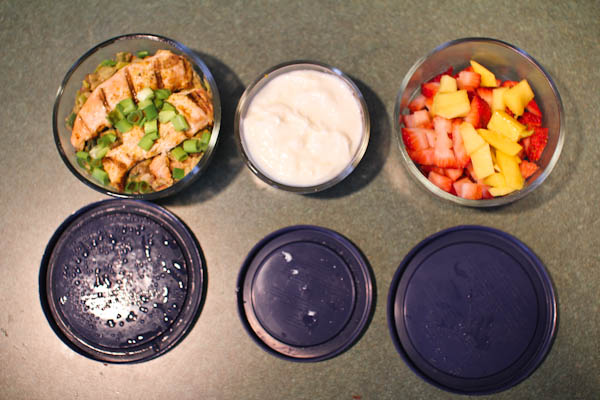 When we got home I put Matthew down for his afternoon nap and I quickly popped two light dough balls (new recipe, coming soon) and did NROL4W
Stage 6 Workout B.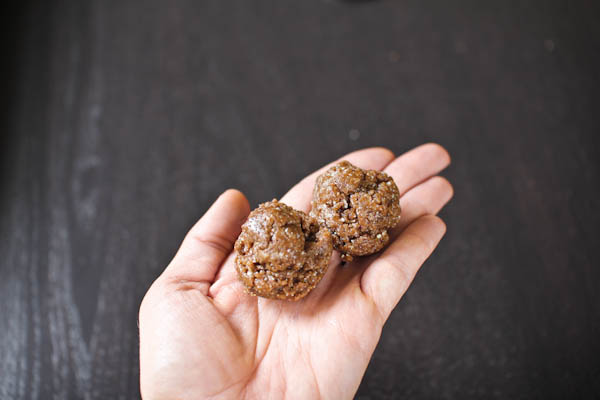 After my workout Matthew woke up and we enjoyed our snacks together.
Matthew's ate one organic string cheese + 2 strawberry rhubarb muffins and breastmilk.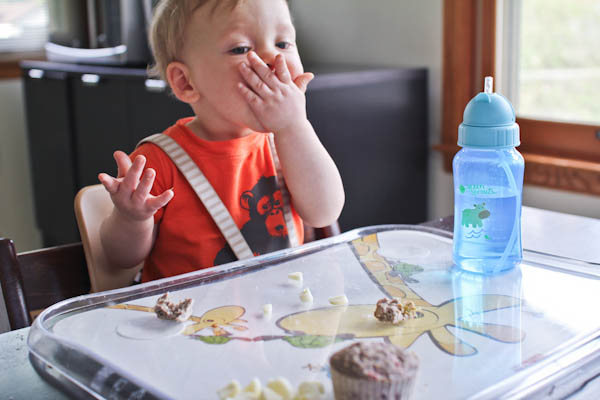 I had 1/2 c cottage cheese + strawberries + 2 small pieces of whole wheat bread from Cossetta's.


For supper Matthew ate more leftover curried veggies + another muffin + herbed chevre and breastmilk before bed.
Allan and I had turkey burgers on whole wheat bread, topped with herbed chevre + tomato + mixed greens with a side of mixed greens + radishes + peppers + cucumbers + her bed chevre topped with balsamic vinegar + evoo + sea salt + pepper + dijon mustard.


Accompanied by a tall glass of refreshing coconut water.


Later while cutting up a cantaloupe, I had a few nibbles.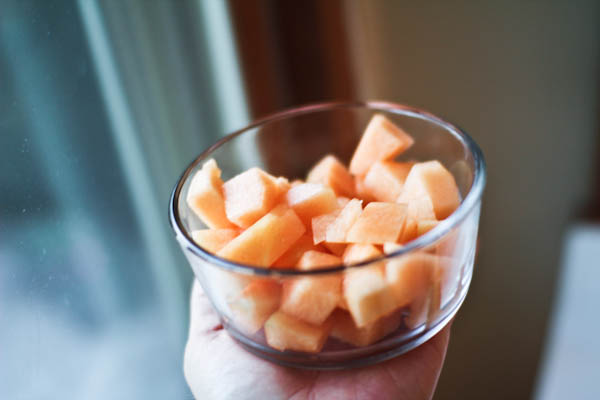 I then diced 14 cups of freshly picked rhubarb from my in-law's house. Four cups are in the fridge and the other 10 cups are in the freezer to be used at a later date.
Now, I am munching on an Ezekiel sprouted grain english muffin topped with homemade unsweetened cacao-coconut butter (homemade coconut butter + cacao nibs) and a new cream cheese + yogurt creation for topping breakfast bakes (1/4 c nonfat plain greek yogurt + 2 tbsp Neufchâtel cheese).

What is the best thing that you ate today?
I am in love with the new light dough ball recipe that I hope to share with you soon. They are made with raisins + cashews + almonds + coconut + cinnamon + almond extract + sea salt. I need to make a double triple batch next time.