Friday, on our anniversary, Allan invited Matthew and me on an impromptu lunch date to the Dandelion Kitchen food truck. So, Matthew and I took the light rail downtown.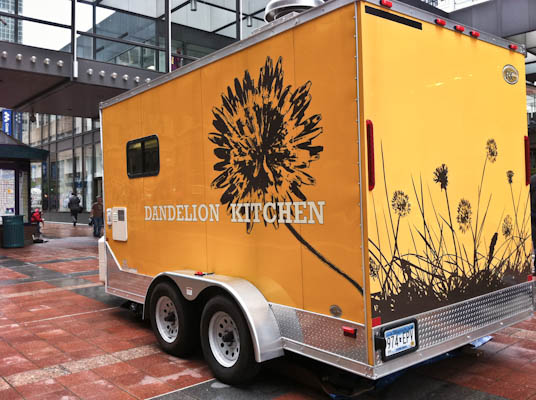 Matthew and I have heard a lot about the Dandelion Kitchen and were very excited to enjoy their lunch.
From their website, Dandelion Kitchen is a Minneapolis-based gourmet food truck that focuses on bringing creative, hand-crafted dishes that highlight the bounty of the midwest. DK brings locally-sourced, high-quality food to the streets and markets of Minneapolis. Using all local and organic ingredients whenever possible, DK looks to nearby family farms for their meat, produce, and dairy.
When we arrived there were lots of people lined up to order food!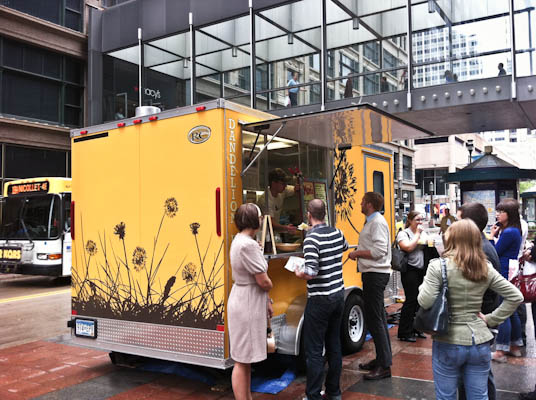 I felt so hip and urban ordering from the cute girl manning the cash register.
To start Allan and I each ordered a lemon ginger handcrafted soda.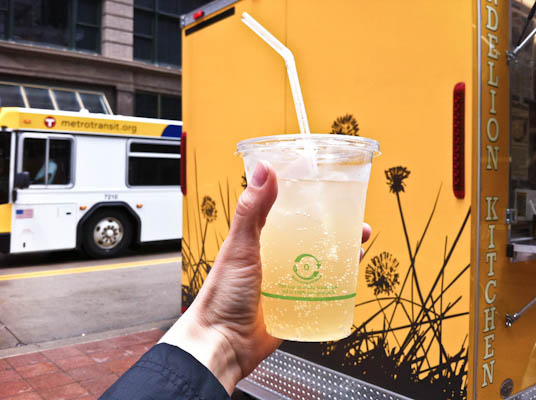 Which we sipped while we waited for our food. Moments later we were ready to eat!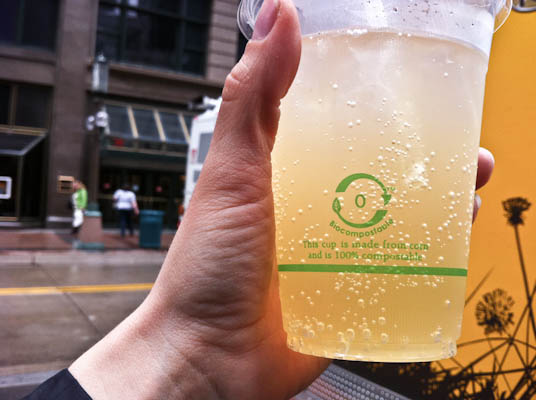 It was raining outside, so we brought our delicious smelling food into the IDS rotunda.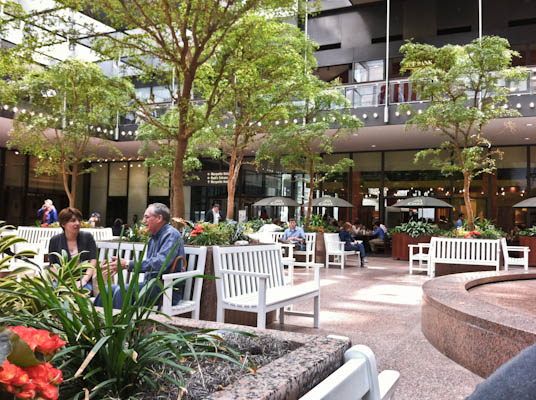 We each started with a mixed greens salad with beets, corn, walnuts and brie. The dressing was really good, herby, slightly sweet  with a nice vinegar bite.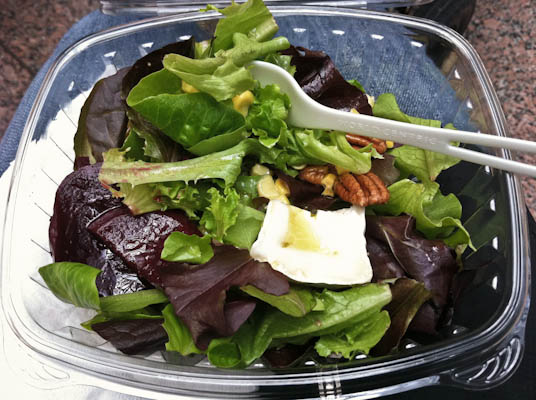 Allan had half of a BLT. Look at those juice tomatoes!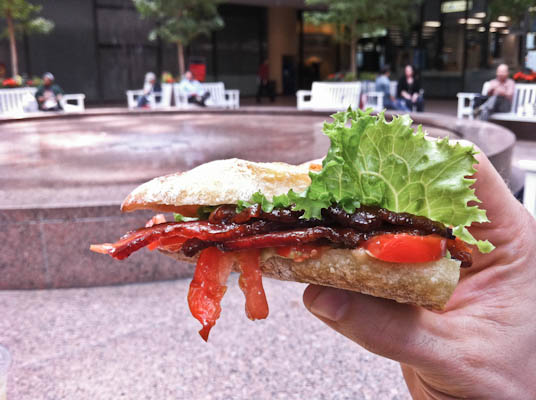 I had half of the grilled chicken breast sandwich. I was surprised by the generous chicken portion for a half sandwich.
Both sandwiches were delicious! I loved the super crusty bread, but wish that they had a whole grain option.
We sat in front of this really cool water feature. Matthew loved watching it, the people and the other kids.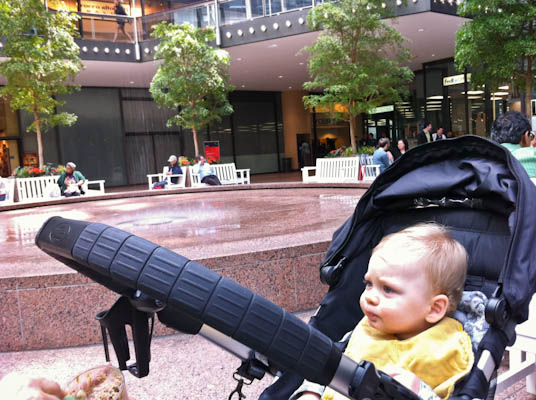 Are there organic food trucks where you live?
There are several amazing food trucks around Minneapolis. They visit farmer's markets on the weekends and serve lunch to hungry business people during the week. There seem to be more and more popping up by the minute!