This morning, Allan, Matthew and I went to the Minneapolis Farmer's Market. This was our first trip to the Farmer's Market this year. It was so much fun!
Here a bunch of photos of our morning.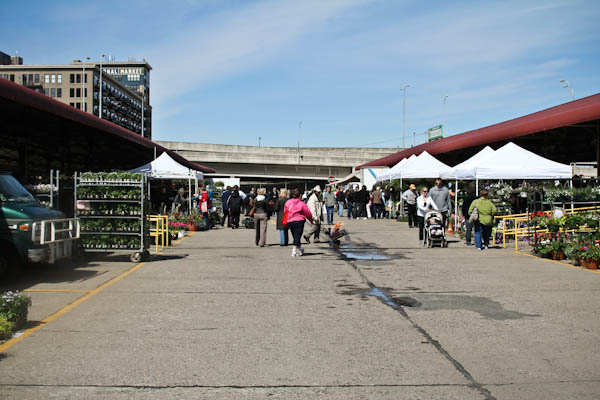 First thing's first. It was super windy, so I ordered an organic 2% cappuccino. Unfortunately, I burnt my tongue on the first sip and my taste buds have been haywire all day.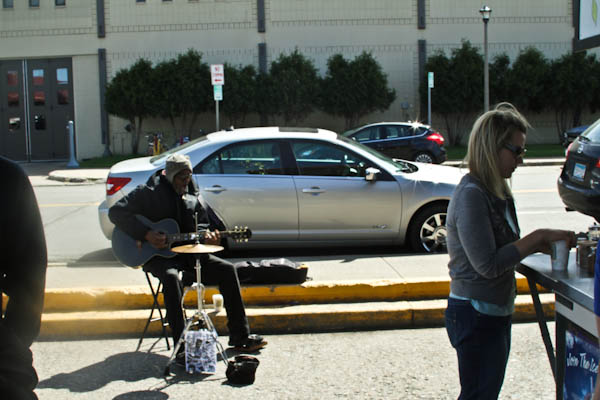 Notice the performing artist behind me. He was super talented.

We shopped for herbs and peppers from Dehn's Garden.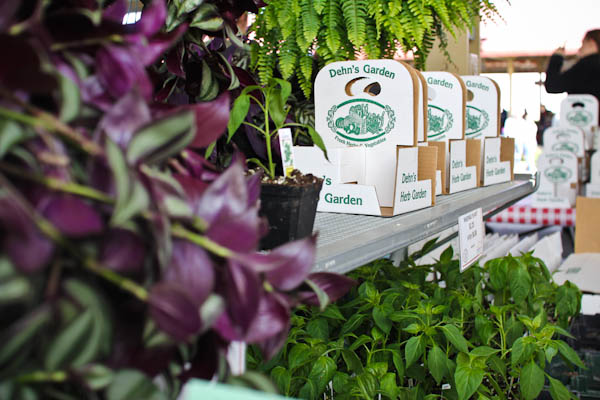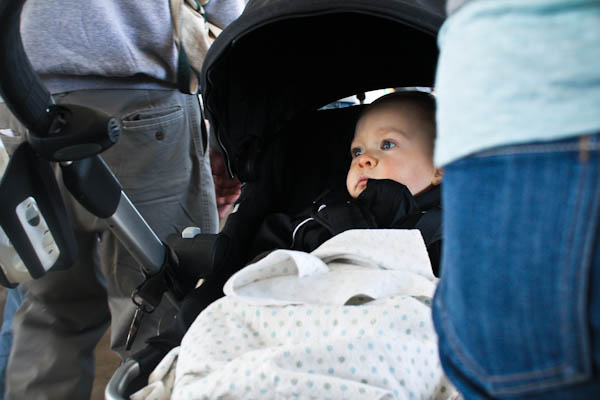 And came home with red bell, golden bell and anaheim peppers.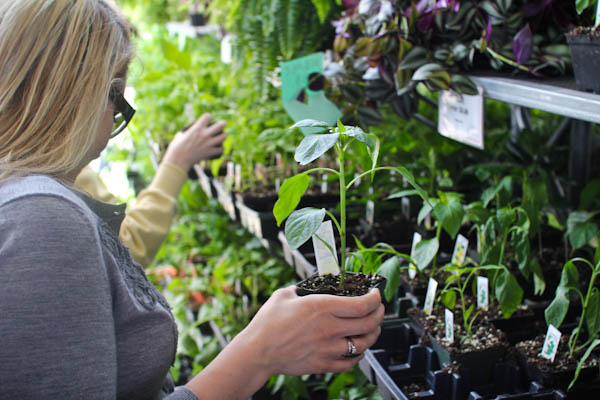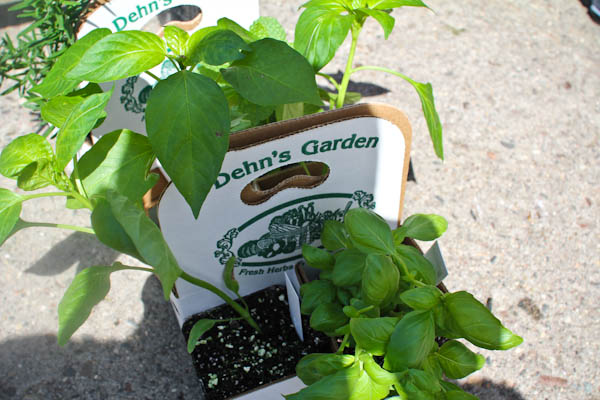 Along with rosemary, basil, lemon thyme and mint.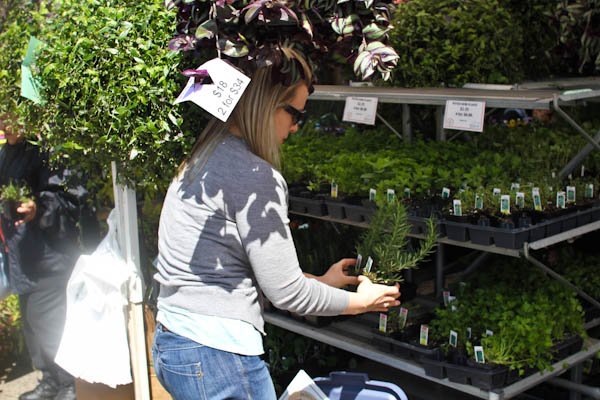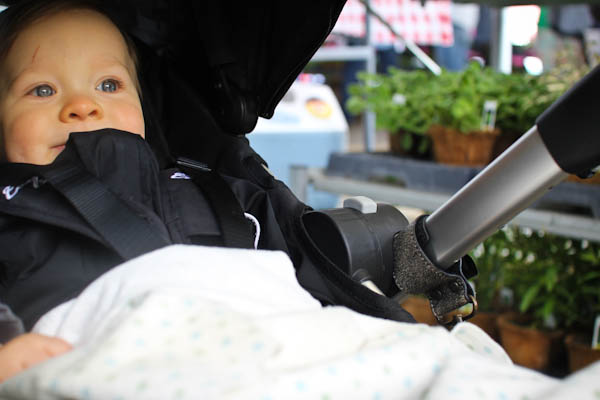 There were lots of beautiful flowers. But they were too expensive for my pocketbook.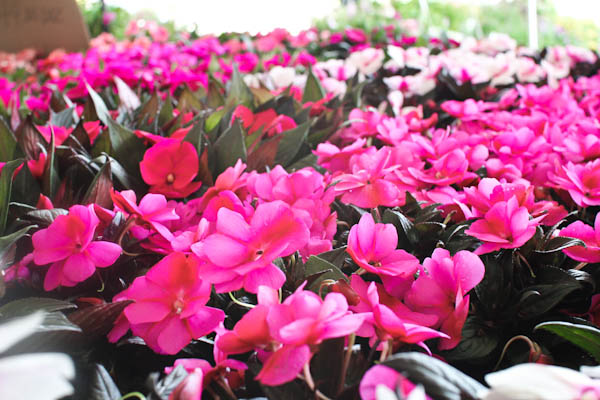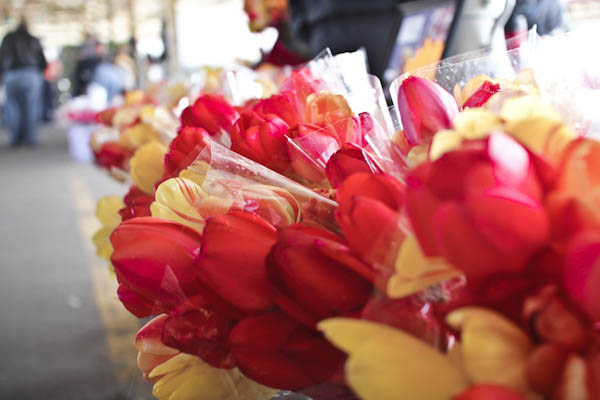 Strawberries!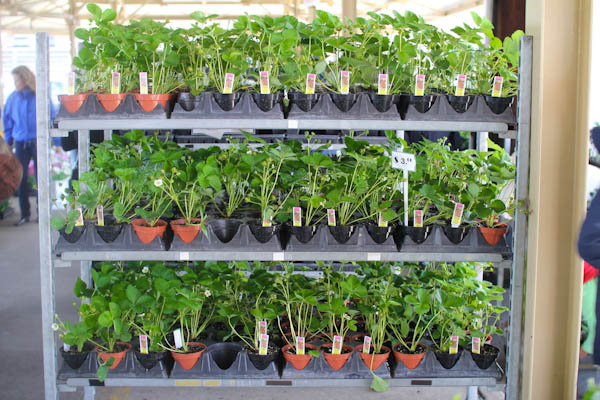 Rhubarb!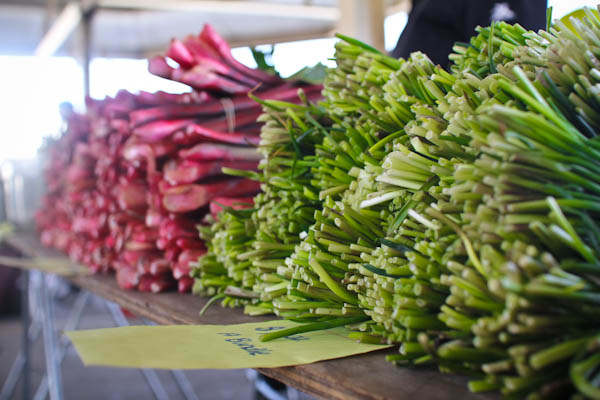 Morels!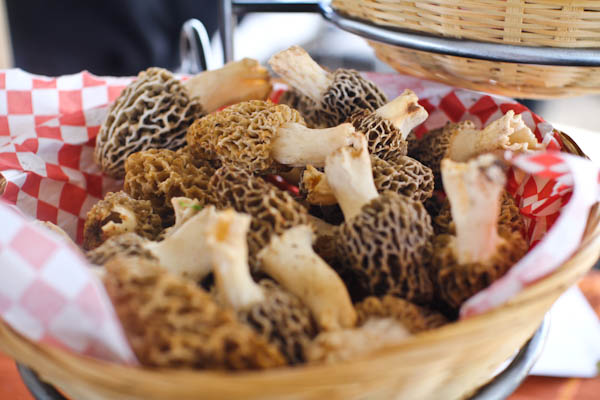 Can you spot Matthew and me?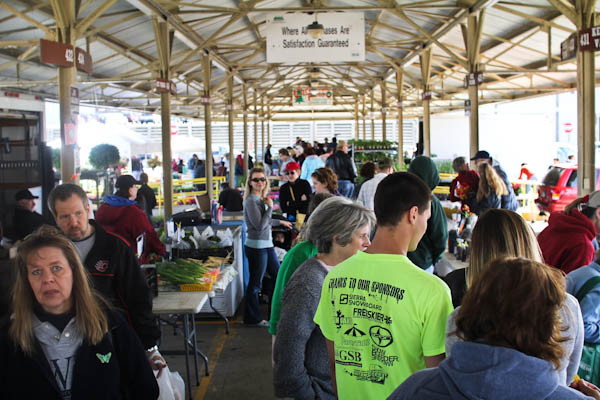 We sampled all of the Sunny Road cheeses and bought half of a pound of Havarti (grass-fed, no added hormones, etc.)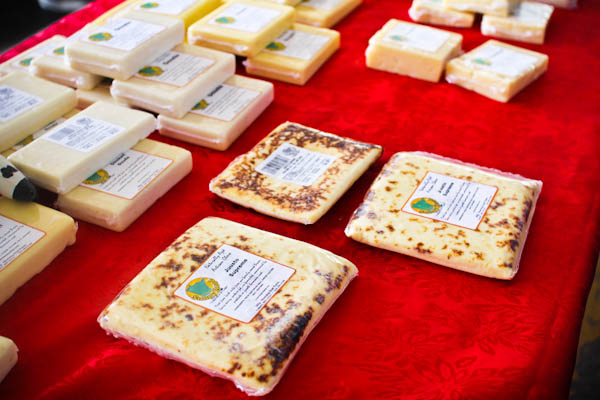 Our stomachs started grumbling… Great Harvest to the rescue!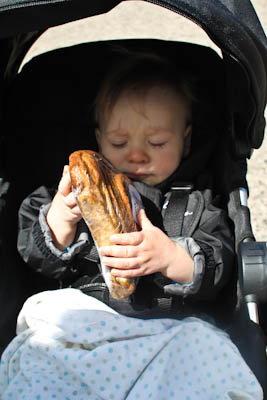 A cinnamon roll for him.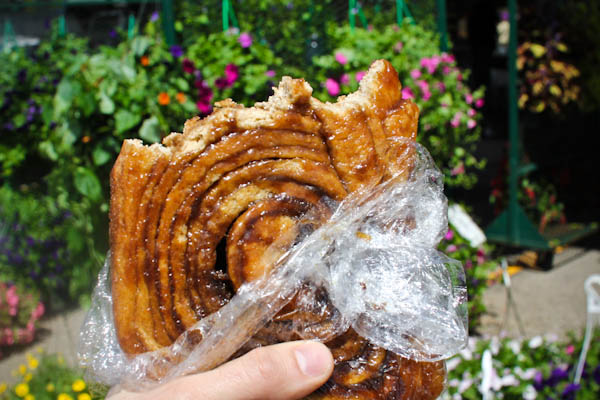 A rhubarb muffin for Matthew and I. I will definitely be creating a rhubarb breakfast bake this week!!!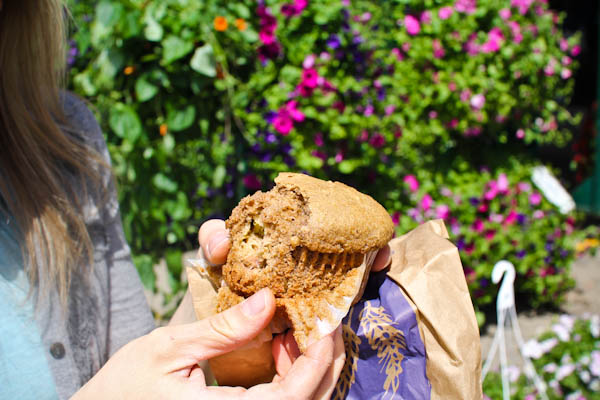 More performance artists.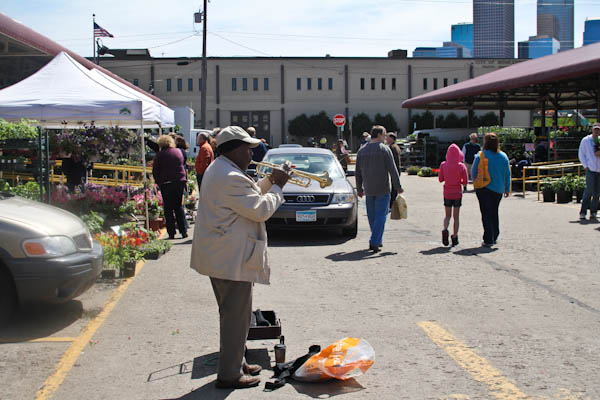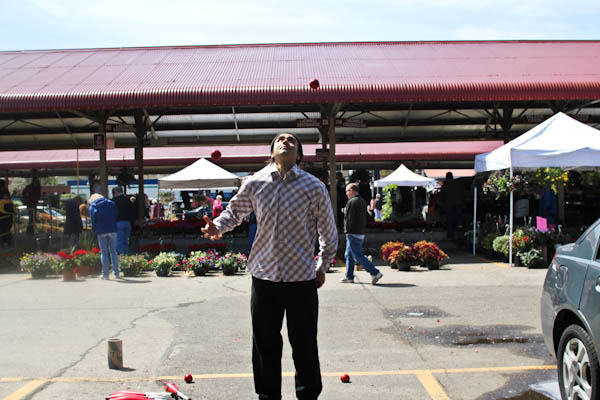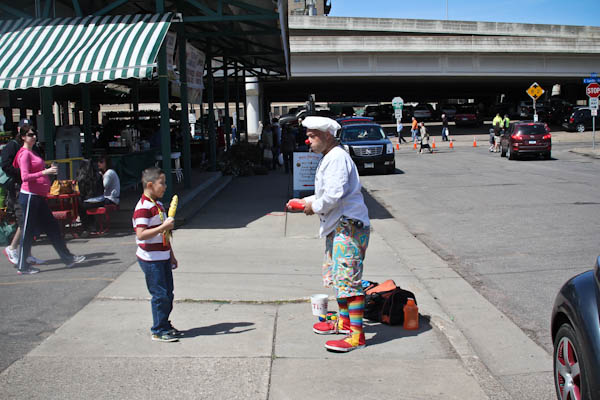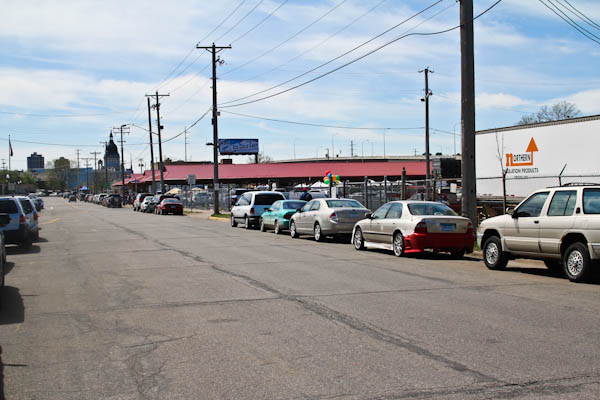 Have a wonderful night!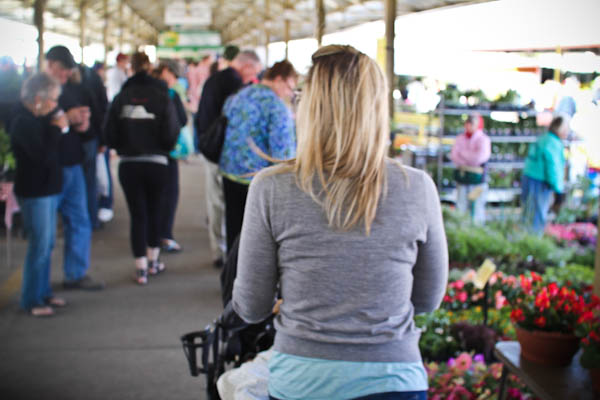 What unexpected finds did you pick up at the Farmer's market this weekend?