As you know, Allan and I visited the restaurant, In Season for the first time on Friday night. We had a wonderful time and would highly recommend this restaurant (reservations strongly recommended). I forgot the DSLR at home and contemplated not showing you these less than stellar iPhone photos; however, we had such an amazing experience and I really wanted to share it with you.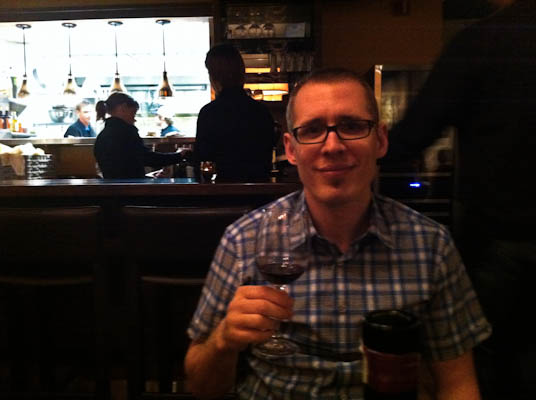 It has been well over 18 months since we have ordered a bottle of wine to share while dinning at a restaurant. Actually, whenever we open a full bottle of wine at home, it sits in the fridge for days before it is finished or pawned off on a family member. However, I planned to enjoy two glasses of wine, as was Allan, so we ordered a bottle. Which we didn't finish and is still sitting in the fridge. Who wants a glass of dry red wine? 😉

While we waited for the food to arrive, we were offered the most amazing baguette with compound butter (honey, sea salt and lavender, I think).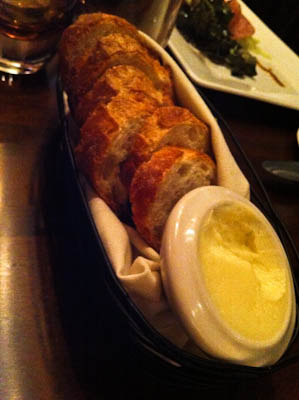 I was only able to snag one piece from the first basket. Someone was enjoying the butter way.too.much.
So, when we were offered seconds, we attacked like a pack of vultures.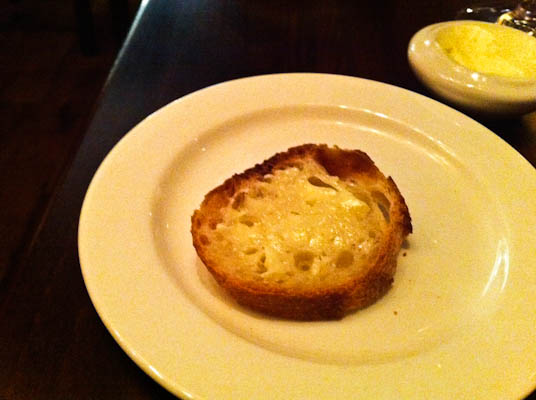 To start I ordered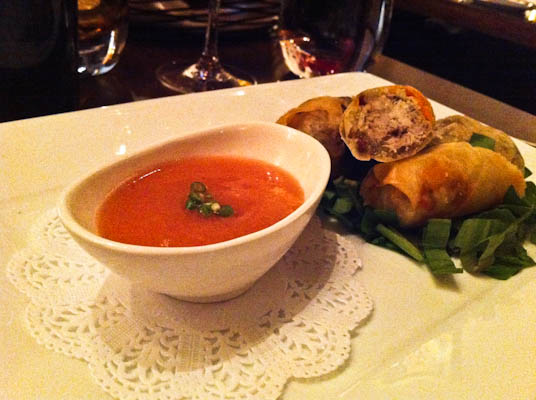 I was expecting cold spring rolls, not fried "egg rolls". The rhubarb dipping sauce was amazing!
Allan enjoyed

I didn't taste the hamachi, because I was unsure of its mercury content. Allan said that next time we visit, I should research it beforehand so that I can try it.
We were both torn on what to order for our main course, so we split two different items. Both entrees were to die for.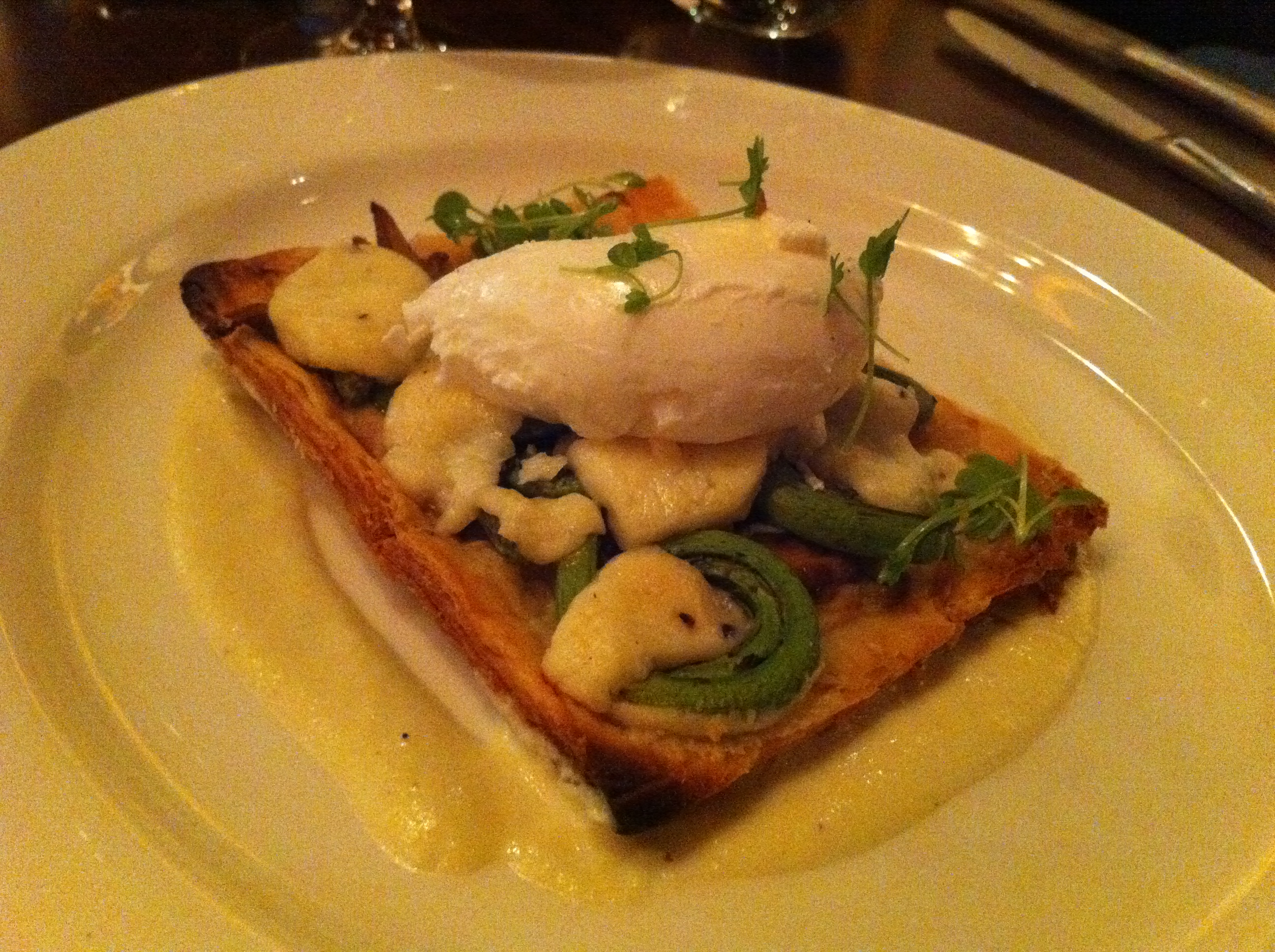 Both entrees were very different from one another. The tart was light, delicate and creamy.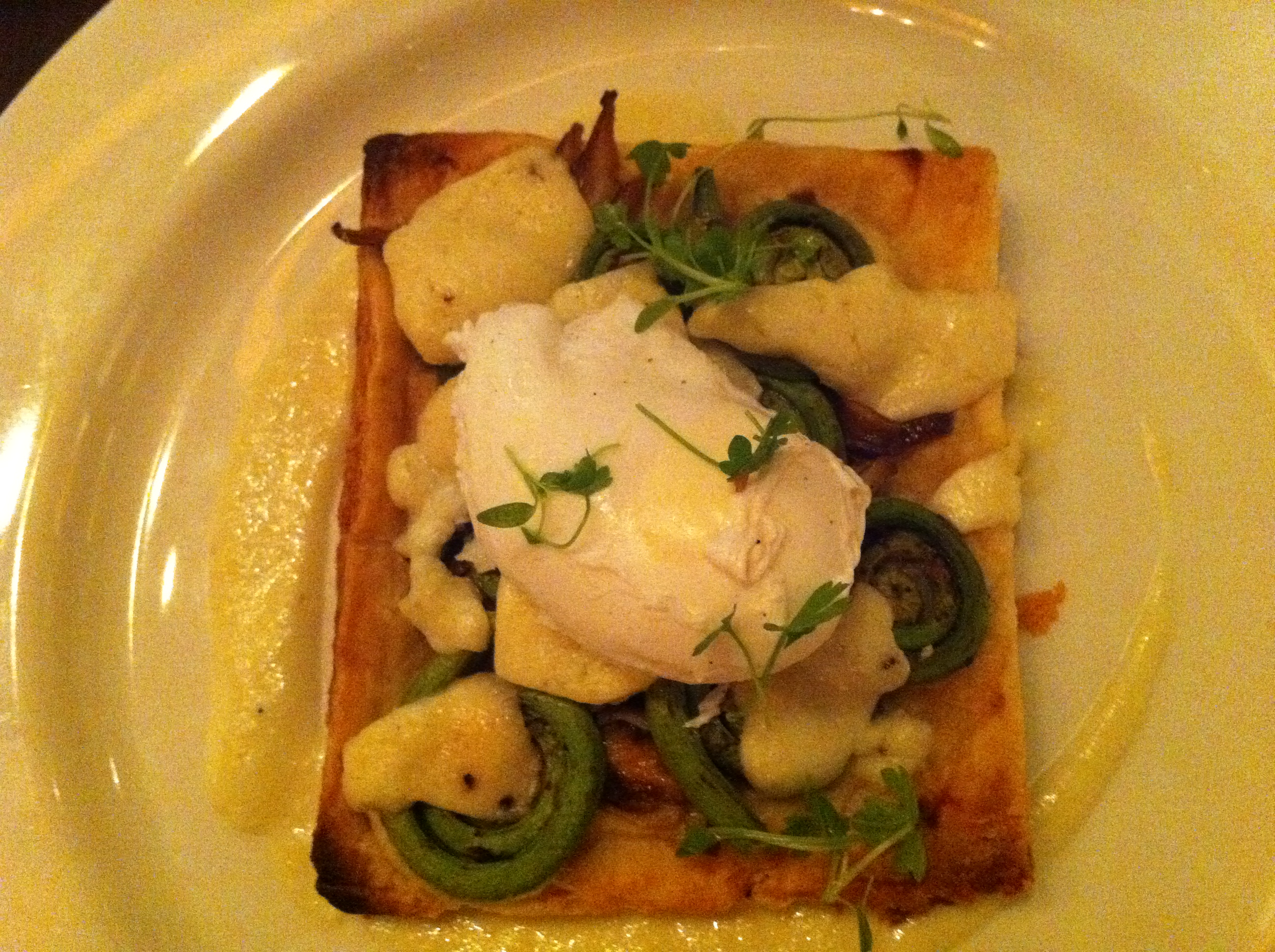 While the scallops were hearty, rich and full bodied.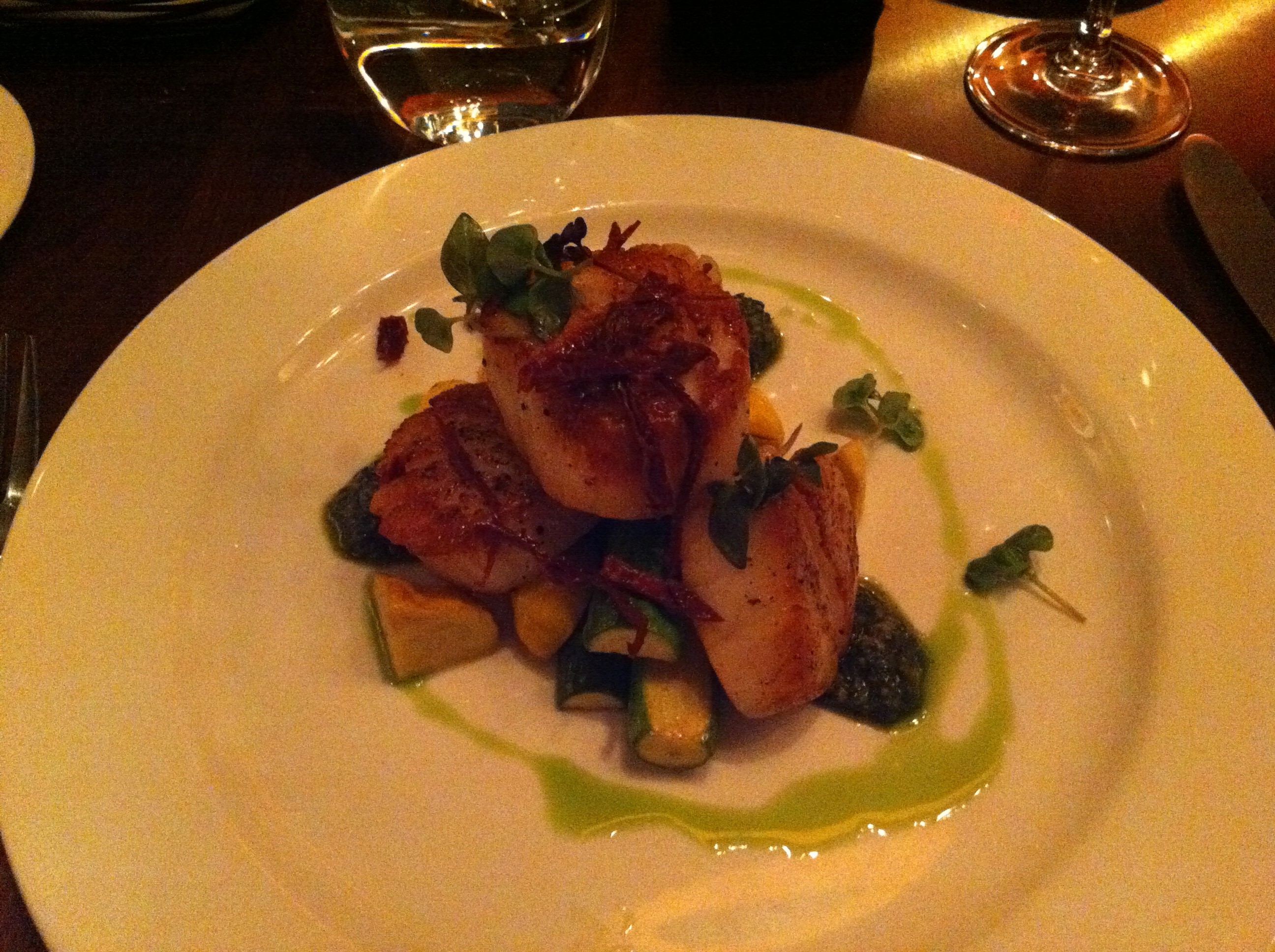 Overall, this was one of the best restaurant experiences that we have had in a long time. We would definitely go back and fill up on butter.
Have you tried a new restaurant lately? How was your experience?