Hello there!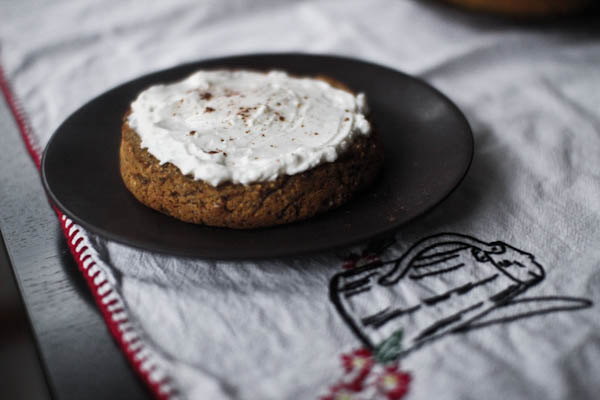 It is another grey, rainy day here. However, it sounds like next week is going to be magnificent… sunny and mid-60s all week! Back to this week.
After seeing Ashley's Pumpkin Buckwheat Bake a couple weeks ago, I knew that I would have to try my hand at making one.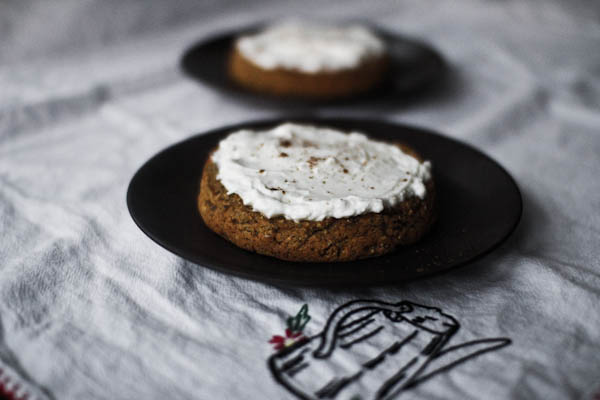 So, on a gloomy, rainy night I set out to prep the ingredients for a Pumpkin Breakfast Bake of my own.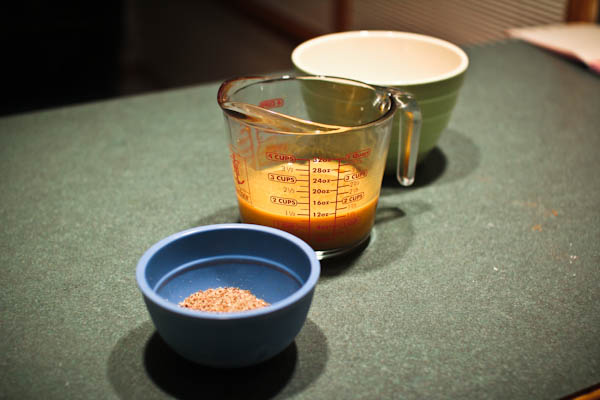 The night before, I mixed together the dry ingredients and let them sit covered on the counter.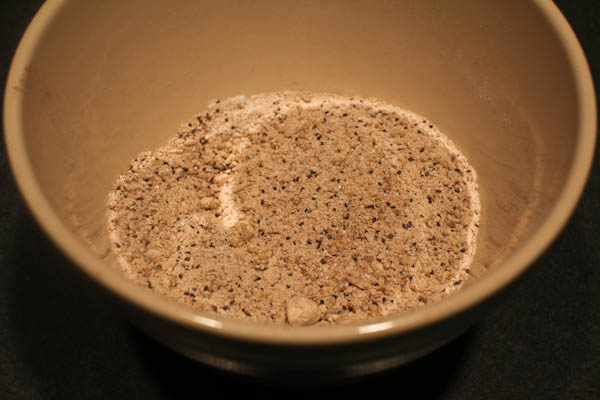 I combined the wet ingredients (omitting the flax egg), covered and placed them in the fridge.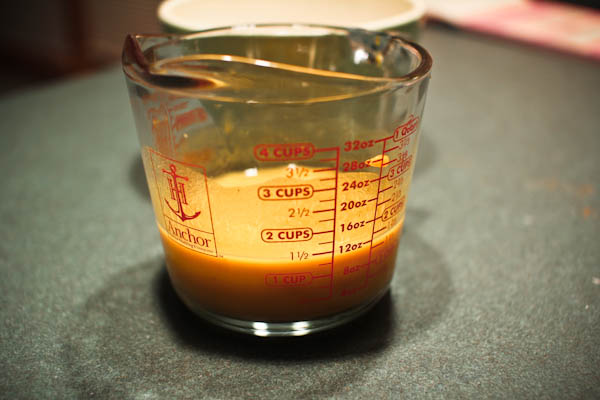 I even pre-measured the flax for the flax egg, so in the morning I only had to add water.


In the morning, I grabbed the pre-measured flax and wet ingredients from the fridge, added 4 TB of water to the flax and let it sit for 5 minutes.
In the meantime, I preheated the oven and greased the ramekins.
When the flax egg gelled, I added it and the wet ingredients to the dry ingredients, stirred and poured the batter into the prepped ramekins. Popped them in the oven and took my shower while they cooked.
When I finished my shower, I came upstairs to the most amazing aroma! We loved the texture and heartiness of this variation! This combination was definitely bordering on perfection. Allan said that all that was missing was the cream cheese frosting.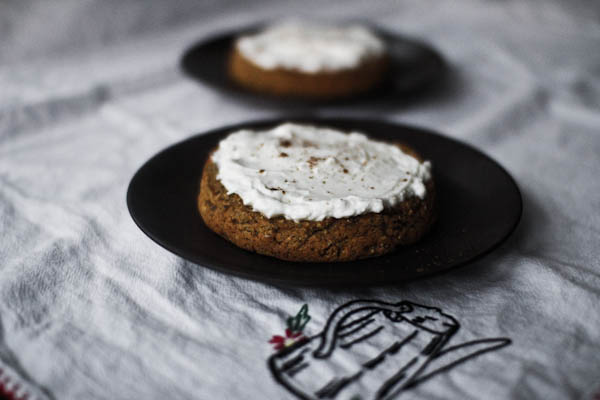 Pumpkin Breakfast Bake
Makes 2 bakes
1/4 c buckwheat flour
2 Tb coconut flour
2 Tb oat flour
2 Tb steel cut oats
2 Tb chia seeds
1 tsp pumpkin pie spice
1/2 tsp baking powder
2 Tb dried coconut, unsweetened and unsulfured
pinch sea salt
1/2 c canned pumpkin, not pumpkin pie filling
4 Tb 1% milk
1 Tb vanilla
2 Tb maple syrup
2 Tb ground flax
4 Tb water
Preheat oven to 350*. Grease two ramekins.
In a small bowl combine flax and water. Set aside for at least 5 minutes.
In a medium sized bowl combine flours, oats, chia seeds, pumpkin pie spice, baking powder, dried coconut and sea salt.
In a glass measuring cup combine pumpkin, milk, vanilla and maple syrup.
Pour wet ingredients and flax eggs into the dry ingredients. Stir until just combined.
Pour into prepared ramekins and bake for 30-35 minutes.
We topped our breakfast bakes with low fat strained yogurt and served them with half of a banana.
This would be wonderful with cranberries baked in, walnuts on top (or inside), or smothered (and stuffed) with coconut cream (2 Tb coconut flour + 2 Tb milk). As always, coconut oil, coconut butter and nut butters are fantastic addition to any breakfast!
Next time I will mix 1 Tb cream cheese into the yogurt cheese to create the cream cheese frosting that Allan was longing for.
Which out of season foods are you craving today?
Pumpkin in May is definitely out of season… but the dreary weather makes me long for warm comfort food.