I feel like I have been so busy that I can't keep my head on straight. Sometimes I don't know if I am coming or going. Juggling Matthew (naps, feeding, playtime), workouts (4-5 times per week), clean eating prep (quick start ingredient prep), selling the house (cleaning for showings), work (super busy!) and the blog (posting every day + theme/site tweaks) is really starting to take its toll on me. So, I have been trying to find ways that I can streamline my life.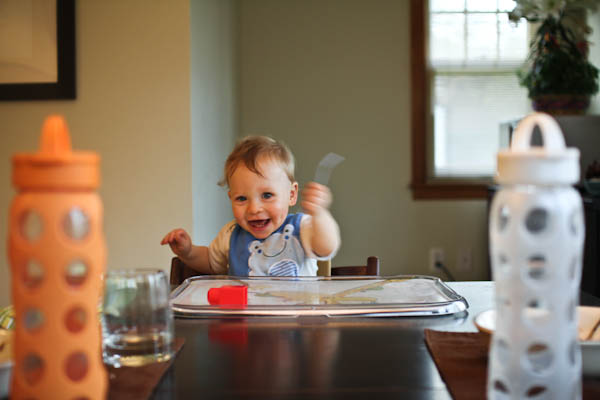 One of the ways that I am doing that is by trying out productivity apps. A couple weeks ago I was in search of a productivity app that would help to manage my to-do list on my Mac, iPhone and iPad. After doing my research, I narrowed it down to two apps: Things and OmniFocus.
I downloaded the free trial of either app for my Mac and decided I would test run both before committing. First, I set up Things to manage my projects at work and used it for a week. I wanted to try using Things to see if it could get me by, because it is significantly less expensive than OmniFocus. This week, I used this tutorial to port my Things content over to OmniFocus. After using OmniFocus for a few days I can understand why it is so highly rated and people are willing to shell out the extra cash for it. I am smitten. After my free trial, I plan to purchase the suite.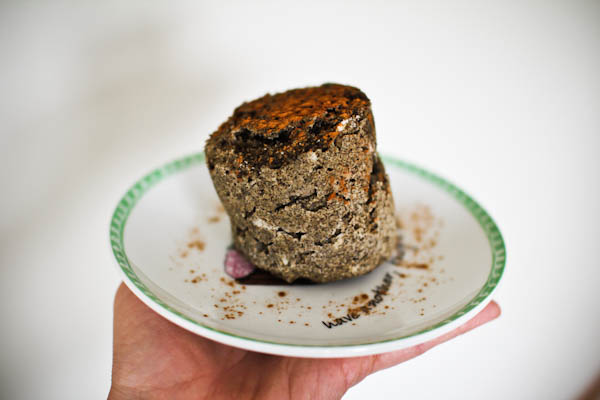 I have also been streamlining my meals and snacks at home to accommodate my busy schedule. There have been lots of smoothies and various microwaved cakes. Usually, they are enjoyed in the car.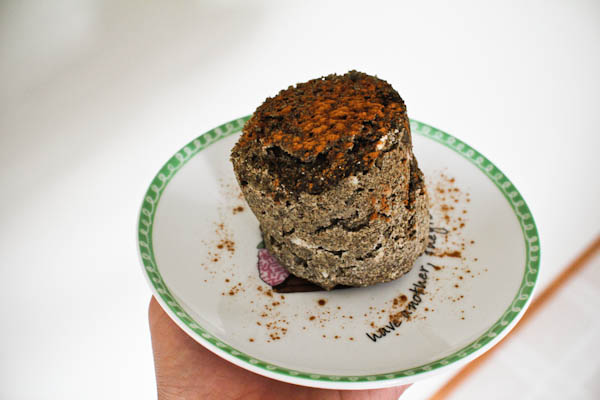 The following is one of the recipes that I have been loving on.
Microwave Protein Cake (adapted from this and this and this recipe)
1 Tb oat flour
3 Tb protein powder
1/4 tsp baking powder
dash sea salt
pinch cinnamon
1 egg white
1 Tb applesauce
1 Tb coconut oil, melted
Place coconut oil in a coffee mug. Microwave 15 seconds to melt.
Add the rest of the ingredients to the coffee mug and stir.
Microwave on high for 60-90 seconds. Let cool for one minute. Enjoy topped with coconut oil, yogurt cheese, nut butter, applesauce or a sliced banana.
Flavor variations:
Chocolate protein powder + cinnamon
Chocolate protein powder + mashed banana (in lieu of applesauce)
Chocolate protein powder + cinnamon + coconut flour (in lieu of oat flour)
Vanilla protein powder + cinnamon + maple extract
Vanilla protein powder + cinnamon + pumpkin (in lieu of applesauce)
Banana protein powder + pumpkin pie spice + mashed banana (in lieu of applesauce)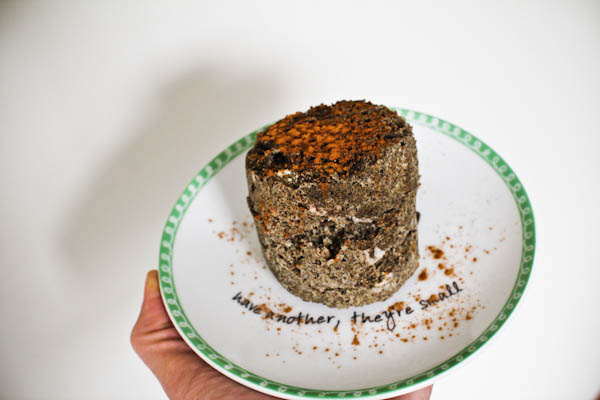 The pictured protein cake was made with Living Harvest Vanilla Spice hemp protein powder, which, unfortunately, is sweetened.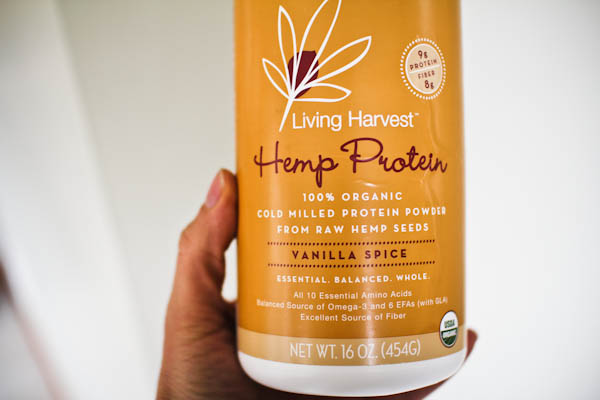 I currently am using up the Living Harvest protein powder along with Bio Fresh Whey. I am looking for a new protein powder because the Living Harvest is sweetened and the Whey gets too frothy/foamy when blended in the Vita Mix.
Can you suggest a whole food, complete protein powder?
I have been thinking about trying Garden of Life Raw protein powder, but want to get my hands on a sample before committing to an entire container.